Accelerating Discoveries to Fight the Pandemic

We're leveraging our resources, infrastructure, and partnerships to support multidisciplinary efforts aimed at understanding the biological, clinical, and psychological aspects of COVID-19.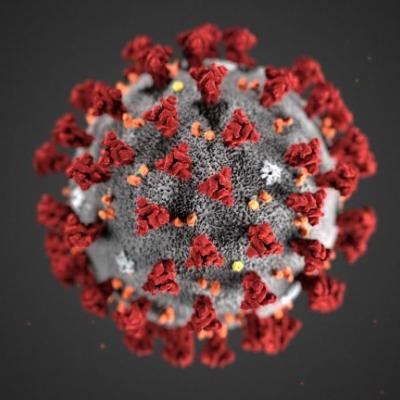 The CCTS has partnered with many areas across the UK to develop a COVID-19 Biobank that collects specimens from inpatients who have tested positive or are showing signs consistent with COVID-19. Partners include, but are not limited to, Markey Cancer Center, UKHC Clinical Laboratory, the Department of Internal Medicine, Divisions of Infectious Disease and Pulmonary, Critical Care and Sleep Medicine, and many faculty members.
Learn more and request samples here. 
---
By leveraging our existing infrastructure and collaborating with the UK CURE Alliance, the CCTS rapidly launched a COVID-19 pilot funding program for research projects in three areas: health and biomedical science, materials and methods, and social sciences. Applications are accepted on a rolling basis. 
RFAs and a list of awardees are available here. 
---
The CCTS Biomarker Analysis Lab was repurposed to help validate a COVID-19 ELISA protocol that detects antibodies to SARS-COV-2 in blood. Rapid implementation was made possible by an extraordinary collaborative effort with the UK CURE Alliance and researchers across campus.
The ELISA was adapted from a protocol developed at Mt. Sinai (Amanat et. al, Nature Medicine, https://doi.org/10.1038/s41591-020-0913-5). cDNAs encoding viral antigens (SARS-COV-2 receptor binding domain and full spike protein) were graciously provided by Florian Krammer, Mt. Sinai. The UK COBRE Protein Core produced large quantities of high-quality viral antigens. Antigens were handed off to UK College of Pharmacy, Immune Monitoring Core, and CCTS Biomarker Analysis Lab. These groups have validated the protocol and it is ready for research use.
 
---
Protecting Ourselves, Our Families, and Our Communities
The COVID-19 Prevention Project from the CCTS Wellness, Health & You program is a public survey to learn about people's prevention practices and perceptions of risk. The survey findings will inform public health researchers about mitigation practices that are working and those that need to be encouraged.
Learn more and take the survey here. 
---
COVID-19 Research Supported by CCTS Services
 
---
COVID-19 News from the CCTS