2023 Spring Conference: Translating Equity into Action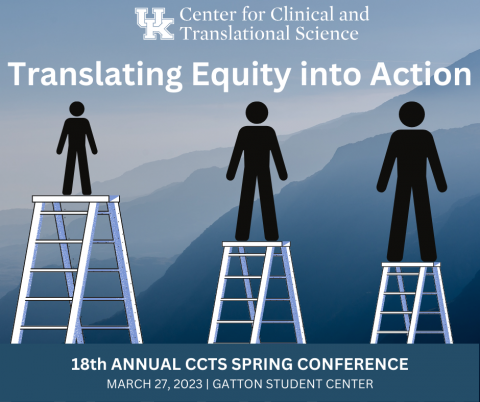 Join us Monday, March 27 at the UK Gatton Student Center!
Featuring a keynote address from Vanessa Northington Gamble, MD, PhD, University Professor of Medical Humanities and Professor of American Studies at George Washington University. 
 
Mentor Award nominations due Feb. 17 by 5 .p.m. 
Abstracts due Feb. 21 by 5 .p.m. 
Register by March 20. 
CCTS Launches New Community Advisory Board

The CAB will help meet the specific needs of people of color and LGBTQIA+ communities.
"CABs are essential to building cohesive, bidirectional community engagement," said Lovoria Williams, PhD, RN, FAAN, associate professor in the UK College of Nursing, who serves as lead of the CCTS CAB (CCAB) and director of the Center's integrated special populations core.
CCTS Debuts Research Comic Book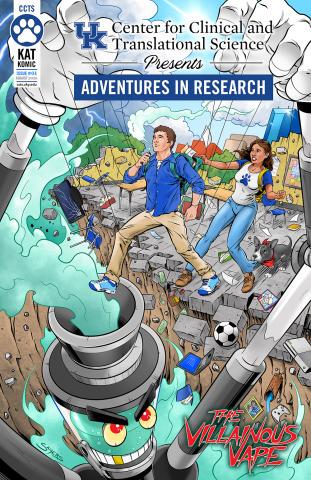 What's the best way to fight science misinformation? In the case of electronic cigarette use by young adults, a team at the University of Kentucky Center for Clinical and Translational Science (CCTS) chose a novel approach — a research-based comic book. 
The comic brings to life Dr. Melinda Ickes' research paper "Prevalence and reasons for Juul use among college students," published in the American Journal of College Health in March 2019.  She plans to develop curriculum and programming around the comic book and hopes it will promote non-judgmental discussion of e-cigarette use across all ages.
Watch our video of the process! 
Measuring Our Impact
20:1
ROI for Pilot Funding Program 
22:1
ROI on Appalachian Translational Research Network Grants
28
Appalachian Counties Impacted by the Community Leadership Institute of Kentucky