Inter-institutional Pilot Awards: Join Us for Collaboration Events


A series of virtual collaboration calls in August and September 2023 will promote connections between six CTSA institutions in advance of the annual RFA for Inter-institutional Pilot Awards. Join to listen, share your research focus, and make connections with others in your research focus.
Nearly 1,000 Participants Attend 2023 CCTS Spring Conference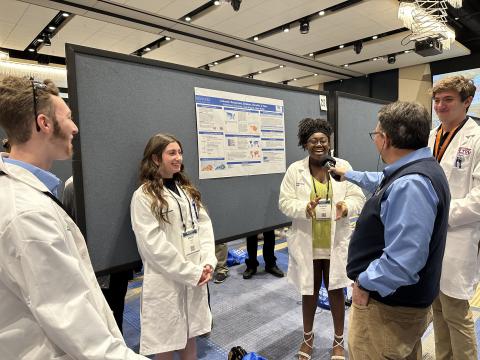 The 18th Annual Spring Conference of UK Center for Clinical and Translational Science, held March 27, drew nearly 1,000 participants. Clinicians, researchers, trainees, undergraduates, high school students, and community partners gathered to share research and foster collaborations. The theme of the conference was "Translating Equity into Action."
CCTS Debuts Research Comic Book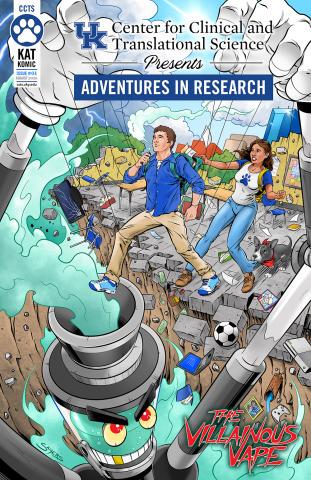 What's the best way to fight science misinformation? In the case of electronic cigarette use by young adults, a team at the University of Kentucky Center for Clinical and Translational Science (CCTS) chose a novel approach — a research-based comic book. 
The comic brings to life Dr. Melinda Ickes' research paper "Prevalence and reasons for Juul use among college students," published in the American Journal of College Health in March 2019.  She plans to develop curriculum and programming around the comic book and hopes it will promote non-judgmental discussion of e-cigarette use across all ages.
Watch our video of the process! 
Measuring Our Impact
20:1
ROI for Pilot Funding Program 
22:1
ROI on Appalachian Translational Research Network Grants
28
Appalachian Counties Impacted by the Community Leadership Institute of Kentucky