Preparing Generations of Translational Researchers & Physician Scientists
We provide the competency, credentialing, and career development to prepare a diverse clinical and translational science workforce. Training is available in multiple formats, including graduate courses, seminars, conferences, and online training and credentialing programs to foster collaborative and transdisciplinary career development.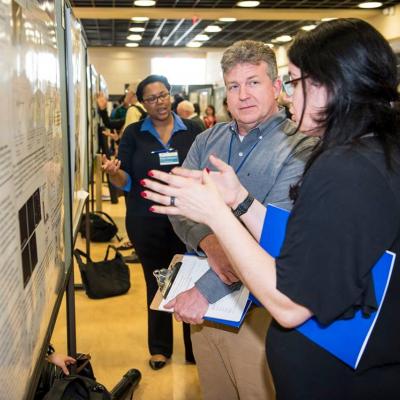 We regret to inform you that the CCTS Spring Conference scheduled for April 21 has been canceled. We make this decision now in order to provide ample notice for participants and a socially responsible environment for the continuation of our work. While we looked forward to coming together in the spirit of collaboration, research, and environmental health, we know that precaution is paramount in responding to the coronavirus pandemic. The unfortunate decision to cancel our conference follows guidance from the Kentucky Governor's Office, the University of Kentucky, and the National Institutes of Health, which have urged that all large, in-person meetings be called off for the time being. At this point we do not know if our conference will be rescheduled but we will communicate with you as information is available.
We appreciate the efforts of our staff, our conference collaborators, and those who submitted abstracts and mentor nominations, and we thank all participants for your understanding. Please don't hesitate to send any questions to Michelle Jones, CCTS Workforce Development Program Manager.
Team of Former KL2 Scholars Receive Second R01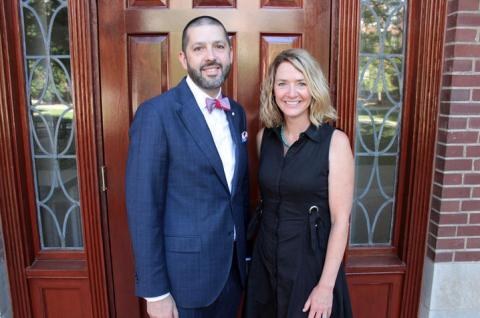 Matt Bush, MD, PhD, associate professor in the UK College of Medicine Division of Otology, Neurotology & Cranial Base Surgery, and Christina Studts, PhD, associate professor in the UK College of Public Health Department of Health, Behavior & Society, are long-time collaborators in community-engaged research related to early interventions for children who are deaf or hard of hearing. Since meeting as KL2 Scholars in 2014, they've received their second R01 grant to support this underserved population. 
Our Impact
57
Current Number of Scholars & Trainees in Career Development Programs
157
Cumulative Enrollment in CTS Graduate Programs (Certificate, MS, PhD)
18,415
Cumulative Attendance at CCTS Seminars, Workshops, & Conferences
Education and Training News