Preparing Generations of Translational Researchers & Physician Scientists
We provide the competency, credentialing, and career development to prepare a diverse clinical and translational science workforce. Training is available in multiple formats, including graduate courses, seminars, conferences, and online training and credentialing programs to foster collaborative and transdisciplinary career development.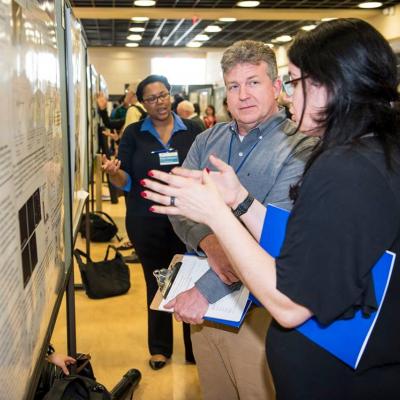 Request for Applications: KL2 Career Development Program for Faculty
The CCTS KL2 Career Development Program is a research training and funding opportunity for junior faculty to foster a career in clinical/translational research. The aim of this multidisciplinary career development program is to assist junior faculty in developing a clinical/translational research program through a structured program of career development and mentorship, including didactic coursework, mentored research and multidisciplinary teamwork, so that they ultimately obtain an individual career development award (i.e. K) or an independent investigator (i.e. R01) award.
The CCTS currently has funds available to support one KL2 position.  The KL2 Career Development Program requires 75% protected time for research/career development and provides annual salary support up to a maximum of $100,000 per year plus benefits for the required effort. An additional $23,000 in funds will be provided for research personnel and supplies, travel to present at appropriate research conferences, and materials for course work as they pertain to the proposed research and career development. Support will be provided for up to 2 years, contingent upon adequate program funding and effective career development throughout the period of support.  
Letters of intent are due Jan. 8, 2020 by 5 p.m.
Full applications are due February 28, 2020 by 5 p.m.
Team of Former KL2 Scholars Receive Second R01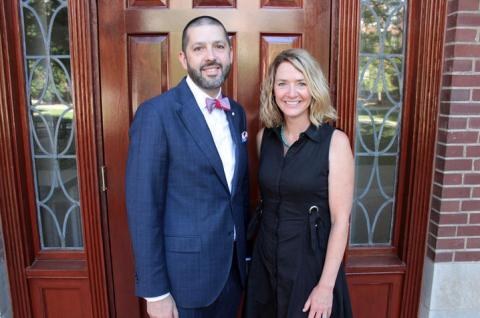 Matt Bush, MD, PhD, associate professor in the UK College of Medicine Division of Otology, Neurotology & Cranial Base Surgery, and Christina Studts, PhD, associate professor in the UK College of Public Health Department of Health, Behavior & Society, are long-time collaborators in community-engaged research related to early interventions for children who are deaf or hard of hearing. Since meeting as KL2 Scholars in 2014, they've received their second R01 grant to support this underserved population. 
Our Impact
57
Current Number of Scholars & Trainees in Career Development Programs
157
Cumulative Enrollment in CTS Graduate Programs (Certificate, MS, PhD)
18,415
Cumulative Attendance at CCTS Seminars, Workshops, & Conferences
Education and Training News