CCTS Appoints Ten Faculty and Trainees to Career Development Programs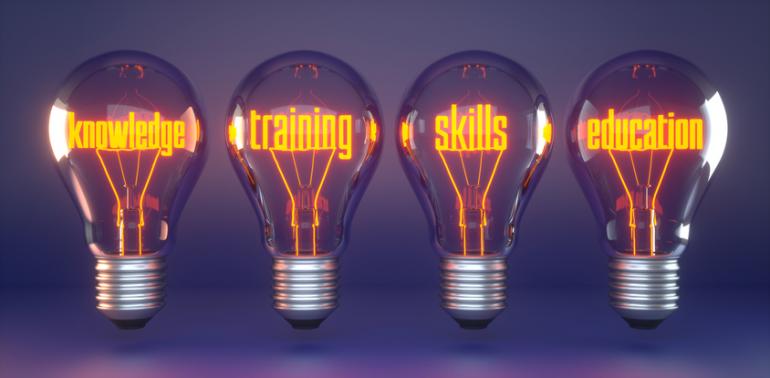 Lexington, Ky. (Dec. 8, 2021) – The University of Kentucky Center for Clinical and Translational Science has appointed ten new trainees to its career development and training programs.
These programs are key to CCTS' mission of fostering the next generation of clinical and translational scientists.  Its KL2 Career development program provides funding, clinical/translational research training, and mentorship to junior faculty to expedite their development as independent investigators. Similarly, the TL1 training program helps exceptional pre- and postdoctoral trainees develop a career in multidisciplinary clinical and translational research.
To date, the 22 graduates of the KL2 program remain active in research, publishing a total of 450 papers. The program has yielded a return on investment of more than $24:1 in external funding. The TL1 program has also demonstrated robust outcomes. The 41 pre-and post-docs who have completed the training subsequently published 294 papers. Of these TL1 graduates, 34 remain in active in clinical research or medical/postdoctoral training, and seven have received individual F or K training grants from the National Institutes of Health. You can learn more and see past awardees here.
New KL2 Scholars
Meredith Duncan, PhD, Assistant Professor, College of Public Health, Department of Biostatistics
Project: The power of social determinants of health: An avenue for eliminating race-based cardiovascular disease risk estimation
Mentors: Carrie Oser, PhD, Donna Arnett, PhD, Jeff Talbert, PhD
Laurie McLouth, PhD, Assistant Professor, College of Medicine, Department of Behavioral Science
Project: Piloting 'mPAL', a multilevel implementation strategy to integrate non-hospice palliative care into advanced stage lung cancer treatment
Mentors: Nancy Schoenberg, PhD, Pam Hull, PhD
New TL1 Trainees: Predoctoral Program
Maddie Dunfee, MD/PhD candidate, College of Public Health
Project: The impact of social support and perceived stress of Appalachian adults on T2DM self-management
Mentor: Nancy Schoenberg, PhD
Greg Milburn, MD/PhD candidate, College of Medicine
Project: Effects of left ventricular assist devices on contractile function in patients with right ventricular dysfunction
Mentor: Ken Campbell, PhD
DeAnna Pinnow, PhD candidate, College of Health Sciences
Project: Assessing everyday cognition through a novel distraction dosing framework
Mentor: Peter Meulenbroek, PhD, CCC-SLP
Gabby Pugh, PhD candidate, College of Medicine
Project: Investigating the role of B cell-T cell crosstalk in metabolism and inflammation in type 2 diabetes
Mentor: Barb Nikolajczyk, PhD
Chi Peng, PhD candidate, College of Medicine
Project: Investigation of platelet mitochondrial and proteomic changes in obesity and post-bariatric surgery
Mentor: Sidney Whiteheart, PhD
Louis Rodgers, MD/PhD candidate, College of Pharmacy
Project: Repurposing FDA-approved PI3K/AKT inhibitors to improve brain uptake of anticancer drugs in GBM resection models
Mentor: Bjorn Bauer, PhD
New TL1 Trainees: Postdoctoral Program
Kshitij Thakur, MD, GI Fellow, College of Medicine
Project: Role of palliative care in decompensated cirrhosis
Mentor: Jerod Stapleton, PhD
Hailey Traxler, PhD, BCBA, Postdoctoral Fellow, College of Medicine
Project: Development of optimal financial incentive amount to maximize effectiveness and cost-efficiency in contingency management with behavioral economics
Mentor: Mikhail Koffarnus, PhD