The CCTS KL2 Career Development Program is a research training and funding opportunity for junior faculty to foster a career in clinical/translational research. The aim of this multidisciplinary career development program is to assist junior faculty in developing a clinical/translational research program through a structured program of career development and mentorship, including didactic coursework, mentored research and multidisciplinary teamwork. A key component of this program is the interaction between the awardees and their mentorship team. The goal of the program is to help awardees ultimately obtain an individual career development award (i.e. K) or an independent investigator (i.e. R01) award.
Eligibility criteria for applicants are as follows:
 
U.S. citizen or permanent resident 

Doctoral level degree (MD, PhD, DMD, DDS, DO, PharmD)

Full-time, permanent faculty position at the University of Kentucky

Commitment of 75% effort to Research/Career Development*

Must NOT have received significant prior federal career development awards such as K series awards or the equivalent of independent (i.e., non-mentored) federal funding as Principal Investigator, such as an R award. 
*Commitment can be reduced to 50% effort for clinicians with prior approval for procedure intensive specialties.
 
Funding/Support Provided:
75% salary support up to a maximum of $110,000 per year plus fringe benefits 

Career development/research support of $35,000 per year

$2,500 travel funds per year for up to two (2) conferences/trips per year in support of your research

Initial support for 2 years; awards are reviewed annually for continued support for no more than 3 years
White House Selects KL2 Scholar for Inaugural Cancer Moonshot Cohort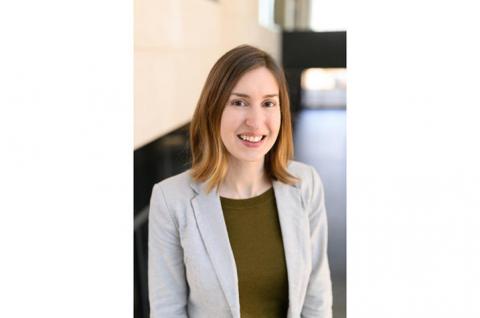 Laurie McLouth, a clinical psychologist, is one of 11 emerging leaders in cancer research and innovation selected for the prestigious award, the White House announced Aug. 3. 
Our Impact
24:1
Return on Investment
in Extramural Funding to KL2 Scholars
Director, Faculty Development; CCTS Associate Director

thkelly@uky.edu
(859) 323-5206