Preparing Generations of Translational Researchers & Physician Scientists
We provide the competency, credentialing, and career development to prepare a diverse clinical and translational science workforce. Training is available in multiple formats, including graduate courses, seminars, conferences, and online training and credentialing programs to foster collaborative and transdisciplinary career development.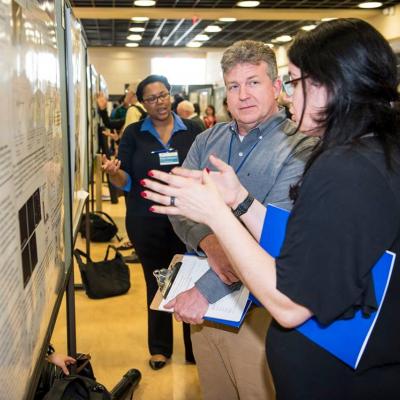 Team of Former KL2 Scholars Receive Second R01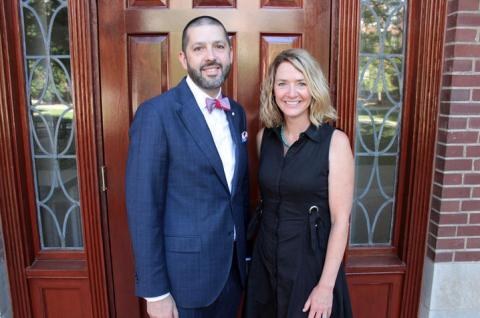 Matt Bush, MD, PhD, associate professor in the UK College of Medicine Division of Otology, Neurotology & Cranial Base Surgery, and Christina Studts, PhD, associate professor in the UK College of Public Health Department of Health, Behavior & Society, are long-time collaborators in community-engaged research related to early interventions for children who are deaf or hard of hearing. Since meeting as KL2 Scholars in 2014, they've received their second R01 grant to support this underserved population. 
14th Annual CCTS Spring Conference Draws Nearly 1,000 Participants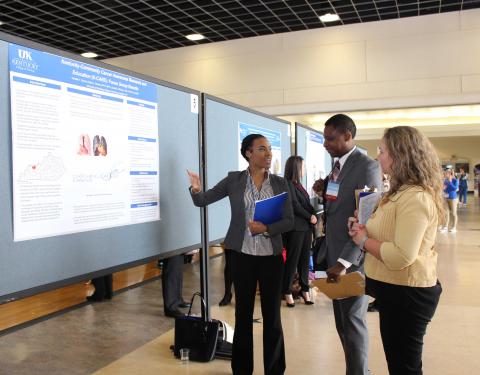 The 14th Annual CCTS Spring Conference was held Monday, April 15 and focused on "The Science of Health Policy & Systems Change".
Nearly 1,000 researchers, clinicians, students, trainees, community partners, and local and national experts participated in the day-long, multidisciplinary event to share findings, disseminate best practices, enhance collaborations, and mentor the upcoming generation of translational researchers.  We also hosted more than 300 poster presentations.
Listen to an interview with plenary speaker Frank Chaloupka, PhD. » 
Our Impact
57
Current Number of Scholars & Trainees in Career Development Programs
157
Cumulative Enrollment in CTS Graduate Programs (Certificate, MS, PhD)
18,415
Cumulative Attendance at CCTS Seminars, Workshops, & Conferences
Education and Training News