Preparing the Translational Science Workforce
The CCTS offers several funded training programs for junior faculty, career development for physician scientists, and mentored training program for professional students.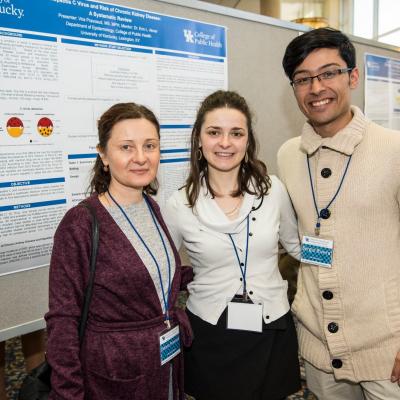 Request for Applications: KL2 Career Development Program for Faculty
The CCTS KL2 Career Development Program is a research training and funding opportunity for junior faculty to foster a career in clinical/translational research. The aim of this multidisciplinary career development program is to assist junior faculty in developing a clinical/translational research program through a structured program of career development and mentorship, including didactic coursework, mentored research and multidisciplinary teamwork, so that they ultimately obtain an individual career development award (i.e. K) or an independent investigator (i.e. R01) award.
The CCTS currently has funds available to support one KL2 position.  The KL2 Career Development Program requires 75% protected time for research/career development and provides annual salary support up to a maximum of $100,000 per year plus benefits for the required effort. An additional $23,000 in funds will be provided for research personnel and supplies, travel to present at appropriate research conferences, and materials for course work as they pertain to the proposed research and career development. Support will be provided for up to 2 years, contingent upon adequate program funding and effective career development throughout the period of support.  
Letters of intent are due Jan. 8, 2020 by 5 p.m.
Full applications are due February 28, 2020 by 5 p.m.
Career Development & Training News