Training Health Equity Researchers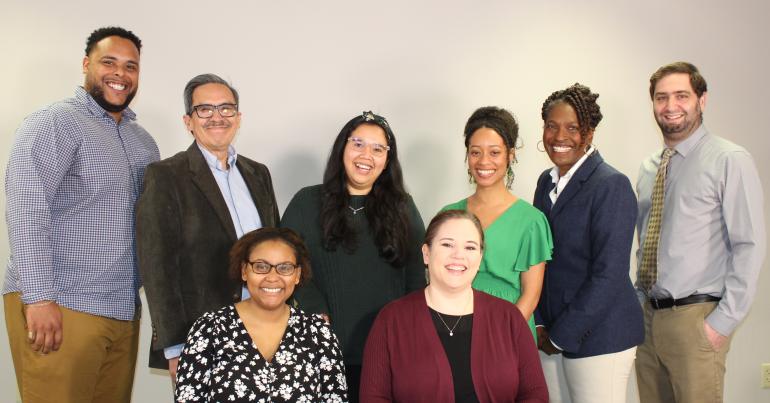 The Disparities Researchers Equalizing Access for Minorities (DREAM) Scholars Program supports the training of exceptional under-represented minority pre-docs, post-docs, and assistant professors who are committed to health equity research.
During the two-year program, participants will receive a solid foundation in career development and core human subjects research, with an emphasis on health equity research methods (e.g. community-based participatory research and dissemination and implementation).   Each participant works with a mentor to create an Individual Development Plan, and the community of other scholars provides exposure to multidisciplinary research and clinical and translational science.  Up to $5,000 in pilot funding ($2,500 yearly) and up to $3,000 of travel funds ($1,500 yearly) are provided. 
Dream Scholars and Associates are required to participate in twice monthly 1.5 hour meetings comprised of research and career development seminars and opportunities to present chalk talks and works in progress. Scholars will be expected to produce scholarly products, such as abstracts, manuscripts and grant submissions. Scholars and Associates will attend an annual 2-day writing retreat.
Five Scholars and five Associates are selected from a competitive application process.  Predoctoral trainees, postdoctoral trainees, and assistant professors in good standing are eligible to apply. Priority will be given to applicants who are underrepresented minorities in research.
The DREAM Scholars Program is a collaboration of the CCTS, the UK College of Nursing, and the UK Center for Health Equity Transformation, which is directed by CCTS Associate Director Nancy Schoenberg, PhD. 
                                            
For more information, contact:
Director, Special Populations Research Core

lovoria.williams@uky.edu
(859) 323-5579