Stronger Together
The CCTS partners with multidisciplinary centers across the UK campus, academic medical centers around the country, and community organizations throughout Appalachia to leverage our collective strengths for the greatest possible impact in improving health.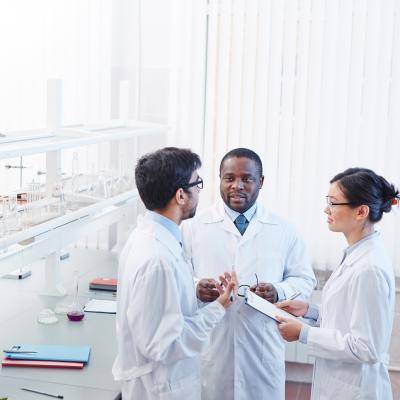 The UK CCTS collaborates with CTSA institutions, academic medical centers, regional hospitals, and community partnership across the country and through Appalachia, including serving as a founding member of the Appalachian Translational Research Network (ATRN).  
In Central Appalachia, we partner with academic medical centers in the Appalachian Translational Research Network, hospital systems, the UK Markey Cancer Research Network, and numerous community organizations to address health disparities and promote wellbeing. 
---
The Appalachian Translational Research Network (ATRN) addresses the significant health challenges and disparities specific to Appalachia by enhancing multi-institutional and community research collaborations that accelerate the translation of scientific discoveries for health improvements in this region. 
---
The CCTS Biospecimen Core has shared specimens with Investigators from Cincinnati, LSU, Loyola and Wayne State.
---
The CCTS has two Rural Health Research Hubs, each staffed with a research coordinator, at St. Claire Regional Medical Center in Morehead, Ky. and the UK Center for Excellence in Rural Health in Hazard Kentucky.
---
The CCTS is partnering with the UK College of Medicine, the UK Vice President for Research, and UK HealthCare to develop a new Clinical Research Support Office. The CRSO will support investigators, research coordinators, and administrators in our efforts to expand clinical trial offerings to our patients with a focus on service, efficiency, and growth.
---
Collaborative Disease-Focused Pilot Grants at UK
We partner with the following disease-focused centers at UK to support innovative pilot research to address diseases that disproportionately affect Kentucky and Appalachia.
---
Commercialization and Tech Transfer Partnerships
Von Allmen Pitch Your Poster Competition
Since in 2017, we've partnered with the UK Von Allment Center for Entrepreneurship to hold a "One Minute Pitch-Your-Poster" competition.
Xcelerator Hub Grant
Led by Ian McClure, JD, a collaborative STTR tech transfer accelerator Hub grant has been submitted to NIGMS. This project is led by UK and University of Louisville, and also involves IDeA state institutions Univ of Arkansas, WVU, Univ of Mississippi and the Univ of Puerto Rico. The CCTS is actively participating in this and Dr. Kern is a Co-I at UK. This grant represents another collaborative project between UK and regional academic medical centers. In addition to this grant, the Office of Commercialization and Technology is part of a Southeastern Conference (SEC) consortium that promotes cooperative technology among the partner schools.
---
Community Partners
We partner with community stakeholders to empower local solutions for health. Our partners include participants of the Community Leadership Institute of Kentucky and recipients of CCTS Seed Grants.
---
The Biomedical Informatics core of the CCTS has data sharing agreements with many organizations to help facilitate clinical research efforts at the University of Kentucky (UK). These entities include UK HealthCare, Kentucky Appalachian Stroke Registry (KApSR), St. Claire Medical Center, West Virginia University, Robert C. Byrd Family Medicine, and, via TriNetX, we have joined the Southeastern Collaborative, which includes UK, the Medical University of South Carolina (MUSC), the University of Alabama-Birmingham (UAB), & the University of Arkansas Medical Sciences (UAMS). In addition, we are a member of the Accrual to Clinical Trials (ACT) National Network. We are in the process of completing data sharing agreements with Virginia Commonwealth University (VCU), and the Western Consortium (which includes UK, University of Utah, University of New Mexico, University of Kansas, & UAMS). Through these agreements, deidentified data from UK can be shared between entities, so that researchers of both institutions can maximize opportunities for research interests. 
 
---
We provide pilot funding through partnership with the following institutions:
Appalachian Translational Research Network Pilot Awards

CORES Consortium of Rural States
 
---
The mission of the KORH is to support the health and well-being of Kentuckians by promoting access to rural health services. The program provides a framework for linking small rural communities with local state and federal resources while working toward long-term solutions to rural health issues. 
 
---
Practice-Based Research Networks (PBRNs) represent groups of primary care clinicians and practices working together to answer community-based health care questions and translate research findings into practice.
 
---
The University of Kentucky Center of Excellence in Rural Health was established to address health disparities in rural Kentucky, including a chronic shortage of health professionals and residents' poor health status. The Center accomplishes this through health professionals education, health policy research, health care service and community engagement. 
 
---
Minorities and special populations have long been underrepresented in science, and Wellness Health & You  (WHY) is helping to bridge this gap. We connect researchers with WHY participants who might be interested in joining their studies.  In addition to the general WHY community, we also have specific modules for queer health and health for people of color. 
 
---
The Consortium of Rural States was formed to facilitate collaborative and disciplined efforts that will produce new opportunities for advancing translational research.  CORES is comprised of CTSA hubs in Arkansas, Kansas, Kentucky, Iowa, New Mexico, and Utah, states that share common health care challenges, including significant rural populations.