Enhancing Capacity & Building Relationships for Local Solutions
The Community Leadership Institute of Kentucky (CLIK) is a leadership development training program offered by the UK CCTS Community Engagement and Research Program and the UK Center of Excellence in Rural Health. The Institute is designed to enhance community research and capacity-building competencies in community leaders, directors, and administrators.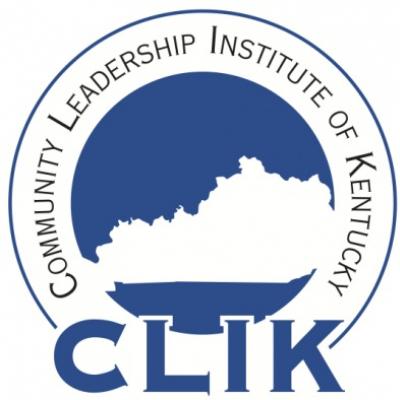 Program Goal
The overall goal of the program is to assist community leaders associated with organizations that engage and empower communities to reduce health disparities, leverage funding, and learn how to use data to improve services and programs.
Program Requirements
To accomplish the goals of the Institute, the full participation of each individual selected is necessary. To successfully complete the Institute, participants must:
Attend all training sessions and present their project during the graduation session.

Bring in real world projects to ensure that there is a "real world deliverable" that builds organizational and community capacity.

Provide a brief 6-month and 1-year progress report.
Training Sessions Include:
Grant Proposal Writing

Accessing and Mining Public Datasets

Quality Improvement/Ensuring Evidence Based Practice

Survey Development

Assessing Community Health Needs

Program Evaluation/Data Analysis

Designing and Implementing a Solid Budget

Advanced Public Speaking
Funding
Each participant's organization will receive a $2500 grant for their participation in this competitive program and completion of proposed project. Priority will be given to leaders from Appalachian counties in Kentucky (http://www.arc.gov/counties).  In addition, priority will be given to applicants who  propose projects consistent with the UK CCTS Community Engagement and Research Program's areas of interest including:
Cancer prevention (e.g., nutrition, physical activity, smoking cessation)

Reducing obesity and sedentary lifestyle

Chronic disease (diabetes, cardiovascular disease) prevention or management

Substance abuse prevention and treatment
Brittany Martin, Diabetes Warrior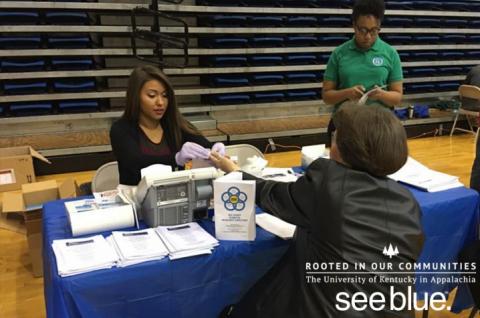 Not every young adult feels compelled to remind Grandma to check her blood sugar, but Brittany Martin, a CLIK graduate, is not a typical young adult. The 26-year-old Hazard native served as diabetes coordinator for Big Sandy Diabetes Coalition in Prestonburg, where she worked developed a community screening program to prevent, detect, and treat diabetes.
CLIK Impact
41
Participants
of the Community Leadership Institute of Kentucky
$70,000
Earned
in External Funding and In-kind Donations
Community Leadership Institute of Kentucky (CLIK) News
Rural Project Manager, Community Engagement & Research

beth.bowling@uky.edu
(606) 439-3557 ext. 83545