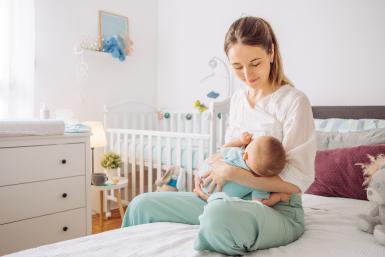 Researchers at the University of Kentucky are inviting you to participate in a research study to help us learn about how a food supplement called Moringa oleifera leaf powder may increase breastmilk for your baby.
The study will provide moringa leaf powder or placebo in a pill and have breastfeeding moms of preterm babies take it to see if mom makes more milk or if her milk is of better quality for baby. The study lasts only one week.
Participants will be compensated up to $100 for completing the study.
You may be eligible to participate:
• If you are breastfeeding (pumping or putting baby to breast) and plan to continue breastfeeding for the one week of study
• If your baby is in the NICU, was born between 28-37 weeks gestation, and is less than 7 weeks old.
What will you be asked to do?
• Take four capsules with moringa or placebo twice a day every day for seven days.
• Allow us to take very small milk samples at start and end of the study.
• Answer questions at the beginning and answer a quick daily check in for seven days.
For more information:
Suzanna Attia, MD
suzanna.attia@uky.edu
859-218-1676
---
If you are interested in learning more about this study, please complete this form:
---