Haynes, Ickes, and Stoops Named University Research Professors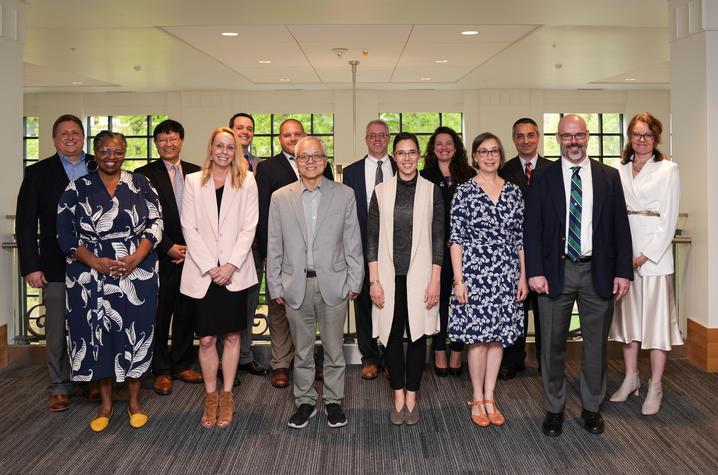 LEXINGTON, Ky. (May 8, 2023) – Three faculty members affiliated with the Center for Clinical and Translational Science (CCTS) have been named University Research Professors.
Erin Haynes, DrPH, MS, CCTS associate director; Melinda Ickes, PhD, CCTS pilot recipient and winner of the Comic Book Challenge; and William Stoops, PhD, director of the CCTS regulatory knowledge and support core are among 2023-2024 University Research Professor cohort.
Established by the Board of Trustees in 1976, the professorships program recognizes excellence across the full spectrum of research at UK.
"The Commonwealth and university continue to benefit from the work and expertise of these dedicated scholars and scientists," said Lisa Cassis, UK's vice president for research. "It is an honor to recognize this outstanding group of faculty and to support their future endeavors to improve the lives of Kentuckians as we continue to expand the depth and breadth of UK's research enterprise."
College leadership developed criteria for excellence within their area of expertise and then nominated faculty who excelled at these criteria. Each University Research Professor receives a one-year award of $10,000 and participates in the University Research Professors Lecture Series.