In Memoriam: Dr. Gerald Supinski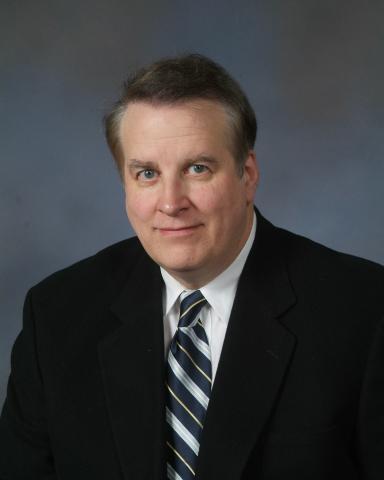 Lexington, Ky. (Jan. 26, 2023) – We are deeply saddened to share that our colleague Gerald Supinski, MD, passed away on Saturday, Dec. 31, 2022 at the age of 71.
Dr. Supinski played a critical role in the UK Center for Clinical and Translational Science since its inception in 2011 by providing administrative oversight of our KL2 Career Development Program. In this role, he served as a tireless advocate for the career development of clinician scientists and the mentoring of junior investigators. Regardless of the circumstances, Dr. Supinski was always quick to provide our KL2 scholars with insightful guidance and encouragement, often in combination with a clarifying allegory and/or a shared life experience, and always with a twinkle in his eye.
Over 46 years of medical practice, he became an internationally respected pulmonary and critical care physician and translational scientist. He was recruited to the University of Kentucky in 2007, earning tenure in the division of pulmonary, critical care and sleep medicine and joining the newly established Center for Muscle Biology. His research focused on muscle function in chronic disease, especially diaphragm dysfunction and mitochondrial free radical production in patients following sepsis, respiratory failure and multiorgan system failure. Dr. Supinski was extremely passionate about discovering new methods of delivering high-quality rehabilitation therapy to patients who were suffering from pulmonary diseases in order to improve their quality of life  He was continuously funded by the NIH and other agencies for 30 years, publishing over 120 peer reviewed articles and eight book chapters. 
His research achievements stand beside his exceptional skill as an attending physician and impassioned advocate for his patients, particularly veterans. Early in his career he worked at the Louis Stokes Cleveland Veterans Administration Medical Center, and for the past seven years he served as a faculty member at the Lexington VA.
Before joining UK, Dr. Supinski was a fellow and then faculty member at Case Western Reserve University, where he developed and expanded multiple clinical programs and directed fellowship training. He went on to serve as division chief and director of the intensive care unit at MetroHealth Medical Center, and later continued many of these roles at the University of Rochester and the Medical College of Georgia.
Dr. Supinski will be remembered as a beloved colleague, caring physician, advocate for junior investigators, and outstanding translational researcher who contributed greatly to the fields of muscle biology and post-ICU care.
He is survived by his loving wife, Patti Bruckner Supinski, his brother, David Supinski (Carol Surges), several nieces and nephews, and a large family through marriage.