Dwoskin Named 2022 National Academy of Inventors Fellow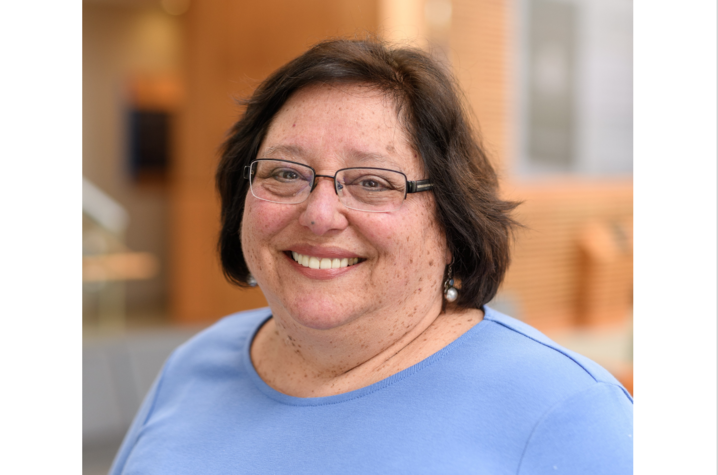 LEXINGTON, Ky. (Dec. 8, 2022) — Two University of Kentucky researchers in the College of Pharmacy have been named fellows of the National Academy of Inventors (NAI).
Linda Dwoskin, Ph.D., and Chang-Guo Zhan, Ph.D., have earned the highest professional distinction given to academic inventors.
The NAI Fellows Program highlights individuals who have demonstrated a spirit of innovation in creating or facilitating outstanding inventions that have made a tangible impact on quality of life, economic development and the welfare of society.
"We are proud to recognize Dr. Dwoskin and Dr. Zhan as NAI Fellows, as they are two prolific and accomplished researchers at UK that exemplify the spirit and capacity of UK innovation. Dr. Dwoskin and Dr. Zhan are both incredibly deserving of this award," said Ian McClure, J.D., associate vice president for Research, Innovation and Economic Impact and executive director for UK Innovate. "On behalf of UK Innovate and the Office of Technology Commercialization, we thank the NAI for this recognition and Dr. Dwoskin and Dr. Zhan for their contributions as inventors to advance lifesaving discoveries from our UK laboratories for public benefit."
Dwoskin holds the University Professorship in Graduate Medical Education in the Department of Pharmaceutical Sciences. She also serves as senior associate vice president for research for special projects in the Office of the Vice President for Research, and co-director of the drug discovery and development core in the UK Center for Clinical and Translational Science. 
Her research focus is on the development of novel therapeutic candidates to treat psychostimulant abuse, specifically for nicotine and methamphetamine use disorders.
Dwoskin is also working to determine the role of environmental and genetic factors as determinants of individual responsiveness to drugs of abuse and potential abuse risk.
She has published nearly 350 peer-reviewed research articles and has had 24 patents issued in the U.S.
"Receiving the honor of being elected to the National Academy of Inventors as a fellow is an amazing recognition of my innovative spirit and academic career focused on bringing new medications forward to improve human health," said Dwoskin. "With my success came wonderful opportunities to facilitate and enable other academics who imagine bringing their innovative ideas to tangible products with positive impacts on society. I am truly grateful for the opportunities and this recognition." 
Zhan holds the Pharmaceutical Science Professorship and was named a University Research Professor in 2016.
His main research interest is drug design, discovery and development through integrated computational-experimental studies. Drugs designed and discovered in Zhan's lab are either small molecules or engineered proteins.
Zhan has published more than 400 peer-reviewed publications and has been issued 32 patents in the U.S.
"I am truly honored and humbled by this recognition, which would not have been possible without the privileges of working together with many wonderful coworkers and students here and the unwavering support from the Office of Technology and Commercialization at UK," said Zhan.
"I'm delighted to celebrate the inclusion of College of Pharmacy innovators in this group of NAI Fellows," said Dean R. Kip Guy, Ph.D. "Our community is fortunate to work with such prolific visionaries in drug discovery and development. Drs. Dwoskin and Zhan are deeply committed to improving the lives of citizens across our Commonwealth and beyond, and I'm proud to see their work recognized."
Dwoskin and Zhan will be inducted as NAI Fellows during the organization's 12th annual meeting in June 2023.
The 2022 fellow class hails from 110 research universities and governmental and nonprofit research institutes worldwide. They collectively hold over 5,000 issued U.S. patents. Among the new class of fellows are members of the National Academies of Sciences, Engineering, and Medicine, fellows of AAAS and other prestigious organizations, Nobel Laureates, other honors and distinctions, as well as senior leadership from universities and research institutions. Their body of research and entrepreneurship covers a broad range of scientific disciplines involved with technology transfer of their inventions for the benefit of society.
Dwoskin and Zhan join three other UK faculty members who have been inducted as NAI Fellows since the organization named its charter fellows in 2012: Yang-Tse Cheng, Ph.D., and Kunlei Liu, Ph.D., in the College of Engineering, and Joseph Chappell, Ph.D., in the College of Pharmacy.
The UK College of Pharmacy continually ranks as a top-10 institution of pharmacy education in the nation, and research funding has more than doubled in the last decade.
The NAI Fellow program has more than 1,500 fellows worldwide representing more than 300 prestigious universities and governmental and nonprofit research institutes. Collectively, the fellows hold more than 53,000 issued U.S. patents, which have generated over 13,000 licensed technologies, 3,200 companies and created more than 1 million jobs. More than $3 trillion in revenue has been generated based on NAI Fellow discoveries.
The complete list of NAI Fellows is available here.
by Lindsay Travis