DREAM Scholar Spotlight: Laneshia Conner, PhD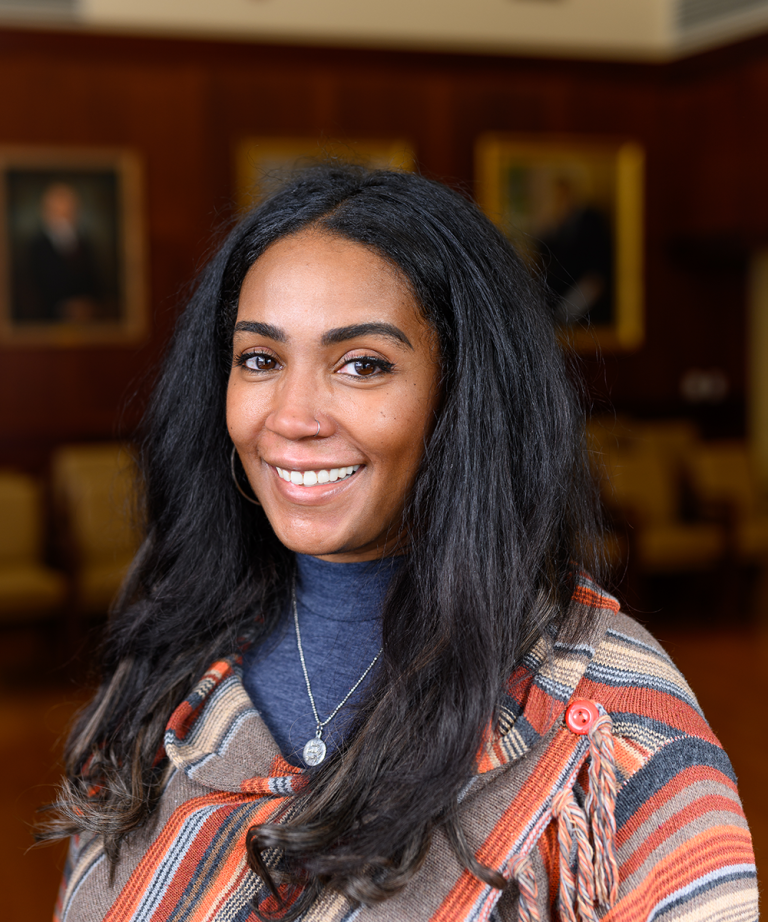 LEXINGTON, Ky. (Feb. 15, 2023) – Laneshia R. Conner is an assistant professor in UK's College of Social Work and currently in her second year as DREAM (Disparities Researchers Equalizing Access for Minorities) Scholar with the Center for Clinical and Translational Science.
A native of Lexington, KY, she earned her bachelor's degree from the University of Kentucky College of Social Work, her master's degree in social work from the University of Georgia, and her Ph.D. in social work from the University of Louisville.
Dr. Connor's research program is centered on improving scientific knowledge about HIV risk reduction strategies that are acceptable and feasible for older Black women; she develops sustainable programs for aging communities that promote sexual health and culturally relevant sexual health knowledge.
She was recently awarded a two-year NIH-funded Administrative Supplement through the National Institute on Drug Abuse as a BIRCWH (Building Interdisciplinary Research Careers in Women's Health) Scholar to support her research (NIDA, 3K12DA035150-11S1), and was also accepted into the Health Disparities Loan Repayment Program from the National Institute on Minority Health and Health Disparities.
Other areas of Dr. Connor's scholarship include reflections of her teaching social justice issues using horror films, critical pedagogy in course construction, and salient issues related to perceptions and attitudes of academic self-plagiarism.
In addition to her research, Dr. Connor has served as the advisor to the Association of Black Social Workers (ABSW) at UK since their inception in 2021, chairs the Curriculum Committee in the College of Social Work, serves as a Faculty Senator, and is the faculty co-chair of the African American, Black, and African Diaspora Employee Affinity Group. She also coaches track at a local high school and coaches an AAU track club during the summer.