Register by Oct. 28 for the Appalachian Translational Research Network Summit!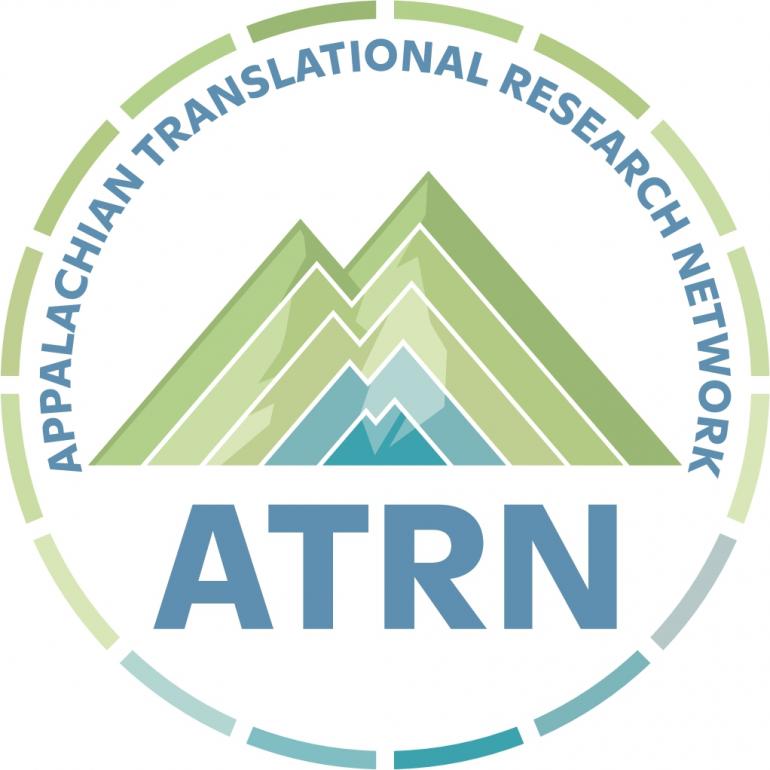 Lexington, Ky. (Oct. 18, 2022) – The University Kentucky Center of Clinical and Translational Science (CCTS) is pleased to host the 12th Annual Appalachian Translational Research Network (ATRN) Summit, Nov. 14 and 15, 2022 in the Gatton Student Center. 
The full agenda is available here.  Please register by Oct. 28, 2022.
The ATRN is a collaboration of nine research institutions throughout the region that aims to address health challenges by enhancing collaborations and accelerating the translation of scientific discoveries into health improvements. The UK CCTS helped found the ATRN in 2010; other members are the Integrated Translational Health Research Institute of Virginia (iTHRIV), Marshall University, Ohio University, Penn State University, The Ohio State University, University of Cincinnati, Wake Forest University, and West Virginia University.
The annual ATRN Summit, this year themed "Community-Academic Engagement: Building Resilience Together," convenes researchers, community members, and students.
 "The meeting provides an opportunity for academic institutions and community organizations—all of whom are dedicated to improving the health and wellbeing of the Appalachians they serve—to share research findings and evidence-based practices," said Gia Mudd-Martin, PhD, MPH, RN, chair of this year's ATRN Summit and co-director of community engagement for the UK CCTS.
A keynote address will be given by Elizabeth Dickson, PhD, RN, assistant professor at the College of Nursing and a faculty member of the Center for Participatory Research (CPR) at the University of New Mexico. Her work focuses on best practices for community-engaged research and community development; specifically, the "Engage for Equity" model is central to supporting the science of community-based research and strengthening community-academic partnerships.
A career public health nurse, Dickson has worked with federal, state, and local public health agencies including the New Mexico Department of Health and the Indian Health Service. She was also a Robert Wood Johnson Foundation Nursing and Health Policy Fellow from 2013 to 2018.
Additionally, the summit will feature a plenary talk by Alex Elswick, PhD, co-founder of Voices of Hope and a UK Extension Specialist for Substance Use Prevention and Recovery. His research examines long-term recovery from substance use disorder, particularly an asset-based understanding called recovery capital.
As co-founder of a Lexington-based non-profit organization Voices of Hope, Elswick is a tireless advocate for people with substance use disorder.  He works to promote long-term recovery by providing education in the community, reducing stigma, and studying the effectiveness of recovery support services.
The ATRN will also include two panels, one focused on Health equity and the HEALing Communities Study and another on the Robert Woods Johnson "Making Change Visible" social engagement resource.
Additional sessions will address environmental health, environmental health, food systems, mental health, bioinformatics, social determinants of health, and much more. A special raffle will support rebuilding efforts in Appalachian Kentucky following the recent historic floods. (Come prepared to bid on your favorite basket with specialty foods from every region represented in the ATRN!)
Registration is $25 for students, $50 for ATRN members, and $75 for non-members.
Hotel rooms are available at a special rate of $129 plus tax at the Downtown Lexington Hilton for the nights of November 13 through 15. You can book a room at the ATRN rate with group code CCTS11. The last day to book a room at the special rate is Oct. 28, 2022.
Media Contact: Mallory Profeta, mallory.profeta@uky.edu