Honoring University Research Professor Nancy Schoenberg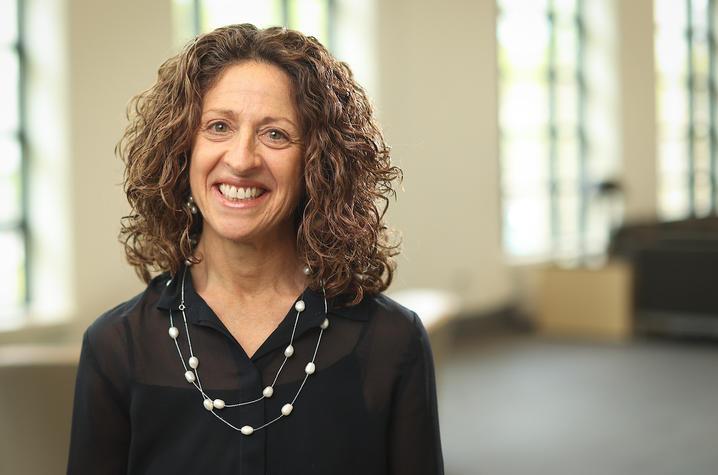 LEXINGTON, Ky. (June 24, 2022) – Nancy Schoenberg, Ph.D., Marion Pearsall Professor of Behavioral Science in the University of Kentucky College of Medicine, founding director of the Center for Health and Equity Transformation, associate vice president for research professional development, and associate director of the Center for Clinical and Translational Science, has been named one of 14 University Research Professors for 2022-23.
The University Research Professorship Awards honor faculty members who have demonstrated excellence that addresses scientific, social, cultural and economic challenges in our region and around the world. Each University Research Professor, nominated based on criteria set by college leadership, receives a one-year award of $10,000.
"I am honored to be selected as a University Research Professor," Schoenberg said. "At a university where many scholars are engaged in such important work, I feel humbled and grateful to be recognized as making a contribution."
Schoenberg is a medical anthropologist, leading others with a community-based focus over the past 25 years with the University of Kentucky. Schoenberg's research focuses on developing and adapting evidence-based health promotion interventions to ensure cultural compatibility within specific community settings.
With a focus on the Appalachian region, Schoenberg created "Faith Moves Mountains," a series of faith-based outreach programs that have addressed cervical cancer screening, diabetes treatment and prevention, smoking cessation and healthy eating and physical activity in Appalachian communities since 2004.
While existing research demonstrated the efficacy of faith-based approaches in other groups, most notably African American churches, few faith-based randomized community trials had been attempted within predominantly white, rural populations. Given the high burden of disease, Schoenberg and her community partners have implemented seven large-scale projects, all funded by the National Institutes of Health.
One of the latest projects is the first known randomized control trial of a mobile health (mHealth) technology-oriented intervention in Appalachia. Since 2009, Schoenberg has served as principal investigator on more than $10.8 million in sponsored grants and contracts.
Schoenberg takes seriously her commitment to train the next generation of health equity scholars. Toward that end, she and her colleagues have developed the Students Participating as Ambassadors for Research in Kentucky (SPARK) and the Research Scholars Program. In 2021, Schoenberg and Mark Dignan, Ph.D., a professor in the College of Medicine's Department of Internal Medicine, received $764,000 from the National Cancer Institute for Addressing Rural cancer Inequities through Scientific Excellence (ARISE) to train 10 postdoctoral researchers to address cancer-related health disparities in Appalachian Kentucky.
She and her colleagues have a mission of disseminating their research and engaging in numerous outreach efforts. She has published over 160 peer-reviewed articles and presented at hundreds of conferences. She has been invited to give national talks with the National Institutes of Health, University of Iowa, Washington University at St. Louis and many others.
Earlier this year, Schoenberg accepted an invitation to serve on the leadership team of the Rural Policy Research Institute (RUPRI), an organization that provides nonpartisan, research-based analyses on needs and opportunities facing rural communities to help policymakers understand the rural impacts of public policies.
"I hope that my work as a medical anthropologist can improve understanding about the broader context of how people live their lives and how new and existing programs, policies and orientations can make their lives better," Schoenberg said. "I am passionate about trying to represent the lived experience of people, particularly those who tend to be overlooked in our society and are not given a voice. I hope that my work – partnering with community members to bring evidence-based health promotion programs to their underserved areas allows us all to lead healthier and happier lives."