Training Undergrads in Health Equity Research
SPARK (Students Participating as Ambassadors for Research in Kentucky) trains undergraduate students from under-represented backgrounds in how to conduct research, from designing a study and submitting IRB applications to presenting their findings at a conference.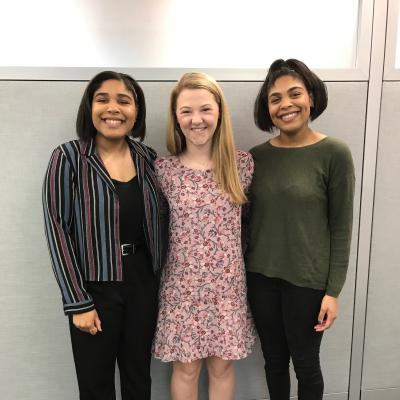 The SPARK program allows undergraduate students from underrepresented backgrounds to get a jumpstart in health equity research, beginning their first year of college.
Accepted participants, called SPARKlers, design, implement, analyze data, and present findings from a health equity research in their home communities with training and mentorship from UK experts and community partners. 
They learn how to write a small grant, operate a budget, develop a research protocol, adhere to human subjects and research integrity standards, collaborate with community members, and present their research at a large conference.
While hands-on experience and building their CV is important future academic and employment prospects, we know that most students- and especially those from underrepresented backgrounds- can't afford to skip a summer of earning a wage. That's why we provide SPARKlers with a generous stipend for their summer research work, in addition to funding for their research itself. 
SPARK is a collaboration between the UK CCTS, the UK Center for Health Equity Transformation, and the UK Cardiovascular Research Priority Area. Additional financial support is provided by the Aetna Foundation. 
---