Haynes Part of Team to Study Health Threats of Ohio Train Derailment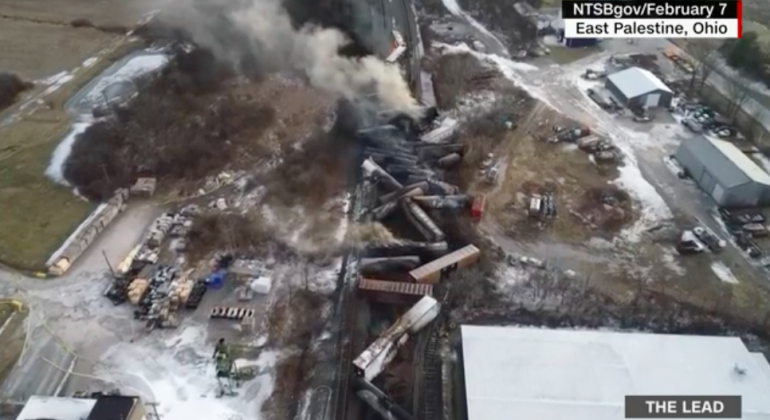 LEXINGTON, Ky. (Feb. 22, 2023) - CCTS Associate Director Erin Haynes, DrPH, MS, is part of a team from the University of Kentucky that will study the environmental health impacts of the recent train derailment, chemical spill, and toxic burn in her native Ohio. 
In addition to her leadership role with the CCTS, Haynes is the Kurt W. Deuschle Professor of Preventive Medicine and Environmental Health and Chair of the Department of Epidemiology and Environmental Health in the UK College of Public health. She is also the director of the UK Center for the Environment and deputy director of the UK Center for Appalachian Research in Environmental Sciences (UK- CARES). 
A community-engaged environmental health scientist, Haynes has extensive experience in forging multidisciplinary research teams to investigate community-identified exposure issues. Her research expertise is pediatric manganese exposure but she also works to address community concerns about potential exposures related to oil and gas, hazardous waste incineration, and landfills. 
She has recently been interviewed by several news outlets, including CNN, about her work in East Palestine.
"My heart goes out to the people who experienced that trauma and the traumatic experience of surviving a disaster of that nature," Haynes said. "We must work together, in partnership, with the community and the on-going efforts."


You can check out some of her related interviews through the links below: