CHET, CCTS Fund Two Projects to Address Health Disparities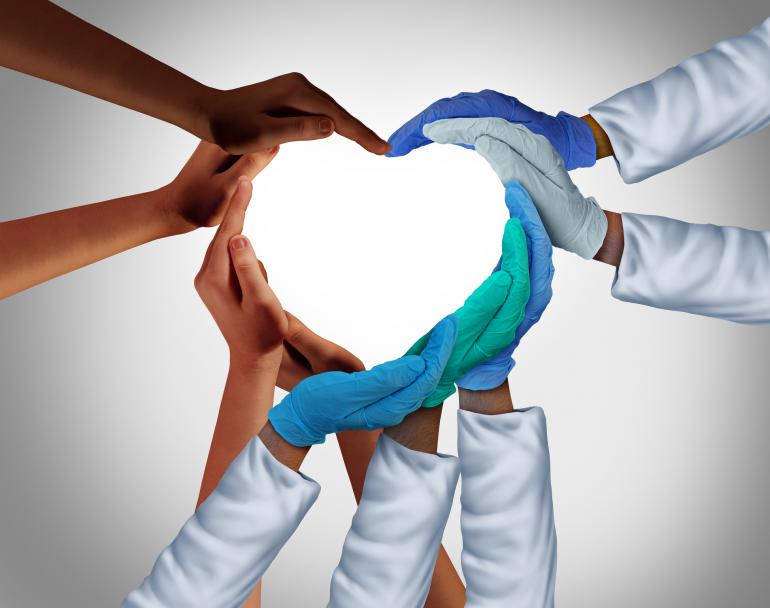 LEXINGTON, Ky. (Aug. 8, 2022) – The UK Center for Health Equity Transformation (CHET) and the Center for Clinical and Translational Science (CCTS) have awarded pilot funding to two research projects that address health disparities.
The recipients of this year's pilot awards are Makenzie Barr, PhD, RD, assistant professor in the College of Agriculture, Food, and Environment, and Aubrey Jones, PhD, assistant professor in the College of Social Work. Each award grants up to $25,000 for a 12-month pilot project.
"These two projects were selected through a rigorous peer review process, led by CHET Research Subcommittee Chair, Dr. Shyanika Rose, with extensive support by Dr. Meredith Duncan," said Nancy Schoenberg, PhD, professor of behavioral science, director of CHET and associate director of the CCTS. "Each project addresses a critical health issue—dietary intake and early life support—among two traditionally underrepresented populations. Research, including the proposed work of Drs. Barr and Jones and their teams, that provides evidence of best practices will help move us toward health equity."
Barr's project is titled "Place-based behavioral nudges as an approach for improving post-operative dietary adherence among Black bariatric surgery patients" and will test effectiveness of an eight week, geo-targeted, place-based text message intervention with Black post-bariatric surgery patients. This preliminary study aims to refine its approach for an R21 grant submission that will test improved post-surgery text message support for Black patients. 
The research team includes Alison Gustafson, PhD, MPH, RD, co-investigator and professor in the UK College of Agriculture, Food, and Environment; Brittany Smalls, PhD, MHSA, MSHPsych, co-investigator and associate professor in the College of Medicine; and Sabrena Noria, MD, PhD, FRCSC, FACS, FASMBS, co-investigator, associate professor of surgery, and surgical director of Ohio State University's Comprehensive Weight Management, Metabolic/Bariatric Surgery Program.
Jones' project, titled "NICQu Families: Neonatal Intensive Care among Queer Families", brings together a multidisciplinary team to conduct qualitative research with parents in this community and with NICU staff who work with them. The research team will assemble a community advisory board to help guide the study, with plans to develop a toolkit for parents, healthcare providers and scholars to support positive NICU experiences for queer families.
The NICQu research team includes co-principal investigator Olivia Swedberg Yinger,PhD, Lucille Caudill Little chair and associate professor of music therapy in the UK College Fine Arts; Rachel H. Farr, PhD, co-principal investigator and associate professor of psychology in the UK College Arts & Sciences; and Keisa Fallin-Bennett, MD, MPH, co-investigator and associate professor of family and community medicine in the UK College of Medicine.
"The CCTS was very excited for the opportunity to partner with CHET to co-fund these pilot projects," said Joel Thompson, PhD, research development and pilot funding director for the CCTS. "Both project PIs assembled incredibly strong research teams with very diverse areas of expertise.  Utilizing a team science approach will dramatically increase the likelihood of success for each of these pilot projects."
Media Contact: Mallory Profeta, mallory.profeta@uky.edu