CCTS Participant Recruitment Team Attends Eastern Kentucky University Health Fair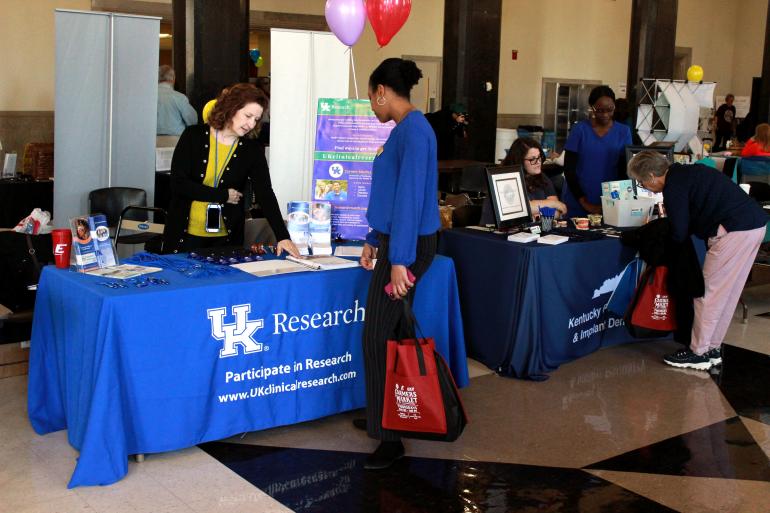 Richmond, Ky. (April 20, 2019) – The CCTS Participant Recruitment team recently attended the Eastern Kentucky University Health Fair to share information about participating in research and opportunities to join open studies.
Roxane Poskin, participant recruitment manager, and Bryan Sanders, marketing support specialist, hosted a booth at the health fair, where they dialogued with community members who were interested in learning more about participating. Many people also stopped by the booth to talk about their past experiences in participating.
"It's important to get out into the community to educate people about research and build trusting relationships," Poskin said. "We especially need to connect with people who live in rural areas, because that population is under represented in health studies."
The CCTS Participant Recruitment team attends multiple community outreach events each year and would love to attend your next event or gathering. Please contact roxane.poskin@uky.edu if interested.