CCTS Offers Free Summer Statistics Program for High Schoolers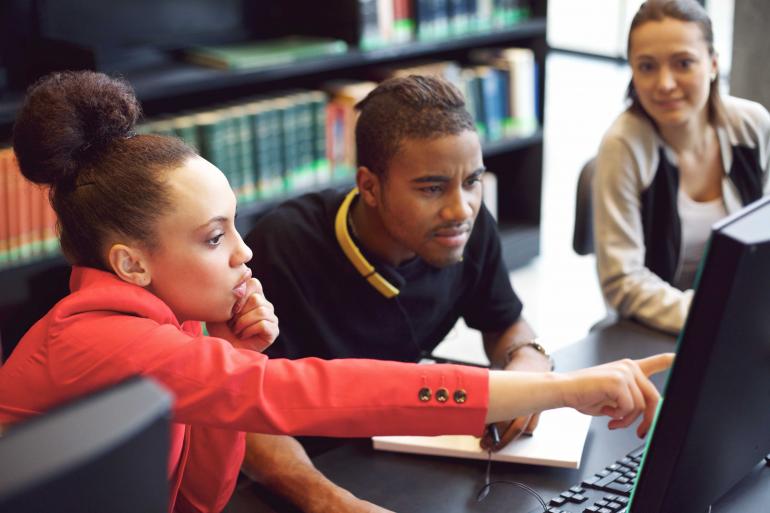 LEXINGTON, Ky. (May 9, 2019) - The CCTS Biostatistics, Epidemiology & Research Design (BERD) Core is pleased to offer Statistics Facts & Snacks, a free statistics workshop for high school students of any grade level, June 5-7 from 9 a.m. to 12 p.m. No statistics or computer science experience is required. 
This hands-on workshop will explore the fun of data analysis through basic statistical techniques taught using R, a free statistical programming language. Students will also learn about what a statistician does and what the requirements are to pursue higher education in statistics. The workshop will include visits from statisticians in a variety of different statistical careers, and students will have the opportunity to chat with them about their background and work life.
"Biostatistics and its related fields have seen huge growth in the past decade, making it onto the radar of students at a young age," said Emily Slade, PhD, who is leading the program. "This workshop shows high school students the fun of data analysis while also exposing them to the wide variety of careers available to a statistician and the steps they can take to get there." 
True to the title of the workshop, snacks will be provided. 
What Past Participants Had to Say:
"It was really fun and interesting. It really convinced me to want to be a statistician one day. I really liked the conferences with real statisticians."
"The camp was great; the teacher and support staff were very kind, helpful, and knowledgeable."
"It was a very fun and educational experience! I wasn't sure what to expect, but I enjoyed it and learned a lot."
Participants must register to attend, and those under 18 years old must have a parent/guardian register for them. Space is limited, so register today!
If you have questions about the program, please contact berd@uky.edu.
MEDIA CONTACT: Mallory Powell, mallory.powell@uky.edu