CCTS Data Safety Monitoring Board Calls for Physician Members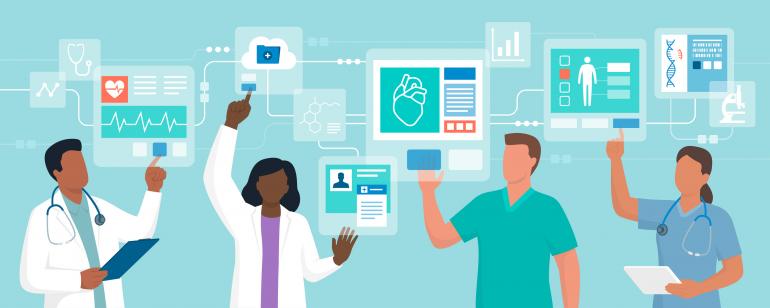 LEXINGTON, Ky. (Feb. 21, 2023) - The CCTS currently has openings for two physician members on its Data Safety Monitoring Board (DSMB), starting July 2023. The DSMB conducts interim monitoring, oversight and analysis of study information and data. Its purpose is to assure the safety of research participants, efficacy and appropriateness of study procedures, relevance of the study questions, and integrity of the accumulating data throughout the life of a research project.

DSMB terms are typically three years, renewable. Service involves participating in three meetings per year (in February, June and October). 

The direct responsibilities of the DSMB include:
Initial review of the proposed research protocol, informed consent documents, data collection instruments and plans for data safety and monitoring; 
A discussion of regulatory issues, when appropriate;
Evaluation of the progress of the study, including periodic assessments of data quality and timeliness, participant recruitment, accrual and retention, participant risk versus benefit, performance of the study site, and other factors that can affect study outcome; 
Review of reports from Quality Assurance audits;
Review adverse events (AEs), protocol deviations/ violations, subject withdrawals, and protocol amendments;
Review of study performance, making recommendations and assisting in the resolution of problems reported by the Principal Investigator; 
Protecting the safety of study participants;
Reporting to the Principal Investigator on the safety and progress of the study;
Making recommendations to the Principal Investigator concerning continuation, termination or other modifications of the study based on the observed beneficial or adverse effects of the treatment under study; 
Ensuring the confidentiality of the study data and the results of monitoring;
Assisting the Principal Investigator in the resolution of problems with study conduct, enrollment, sample size, and/or data collection. 
Knowledge of future use and privacy information regarding data collected in research studies.
For multi-site studies with the University of Kentucky identified as the lead study site, the DSMB will take the role of main DSMB for the study, providing a review of data for all sites (for multi-site studies where another institution is the lead site the DSMB will only review local site data).

Eligibility: We are seeking practicing physicians to serve on the DSMB. Experience in clinical research is highly recommended.  

This service does not receive specific compensation, but is recognized and valued in the performance evaluation rubrics and promotion committees.  

The next CCTS DSMB meeting is scheduled for Wednesday, June 7, 2023 from 1:00pm – 4:00pm EST. Prospective members would be expected to attend.  

Please submit a brief statement of interest and current CV to Ellen Hartman (ellen.hartman@uky.edu) by March 10, 2023 for consideration.