2023 TL1 Clinical & Translational Science Trainees Announced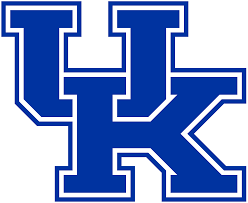 LEXINGTON, Ky. (Sept. 30, 2023) – The UK Center of Clinical and Translational Science is pleased to announce its 2023 TL1 Trainees.
The TL1 Training Program in Clinical and Translational Science is designed to equip exceptional pre- and postdoctoral trainees with skills required for careers in health-related, multidisciplinary clinical and translational research. The fundamental principal is to provide rigorous training that is effectively integrated with their ongoing professional or graduate research programs.
The 2023 TL1 recipients includes one post-doctoral and seven pre-doctoral trainees.
 
The 2023 TL1 Pre-doctoral Award Recipients are:
Kelsey Bullens, BS
PhD/DO Candidate, College of Medicine, Department of Physiology
Project: Identifying Regulatory Mechanisms in Exocrine Models: Eccrine Sweat Glands
Mentor: Thad Wilson, PhD
 
Micah Devore, BS
PhD Candidate, College of Medicine, Department of Pharmacology and Nutritional Sciences
Project: Pharmacological approach to the restoration of hypoglycemia awareness
Mentor: Simon Fisher, MD
 
Samantha Hart, BS
PhD Candidate, College of Medicine, Department of Biochemistry
Project:  Longevity of Benefits of Bariatric Surgery in Human Subjects with Type 2 Diabetes versus Normal Glucose Tolerance
Mentor:  Barbara Nikolajczyk, PhD
 
Yolanda Jackson, MS
PhD Candidate, College of Communication and Information - Health Information
Project: Evaluating the use of infographic health messages with Alzheimer's Disease
Mentor: Nancy Harrington, PhD
 
Lindsey Jubina, DPT
PhD Candidate, College of Health Sciences, Department of Rehabilitation Sciences
Project:  The Impact of Social Determinants of Health on Physical Activity During Critical Illness Recovery
Mentor:  Kirby Mayer, DPT, PhD
 
Alexander Petty, BS
PhD Candidate, College of Medicine, Department of Physiology
Project:  Second heart field and plasminogen activator inhibitor 1 in ascending thoracic aortic aneurysm
Mentor:  Alan Daugherty, PhD, DSc
 
Heather True, PharmD
PhD Candidate, College of Pharmacy, Department of Pharmaceutical Sciences
Project:  The Impact of Maternal Opioid Use on Maternal-Fetal Immunity
Mentor:  Ilhem Messaoudi Powers, PhD
The 2023 TL1 Post-doctoral Award Recipient is:
Sean Regnier, PhD, BCBA
Postdoctoral Fellow, College of Medicine, Department of Behavioral Science
Project: The feasibility and acceptability of smartphone-compatible, breath carbon monoxide monitoring in people intellectual and developmental disabilities who smoke cigarettes
Mentor: William Stoops, PhD
Media Contact: Mallory Profeta, mallory.profeta@uky.edu