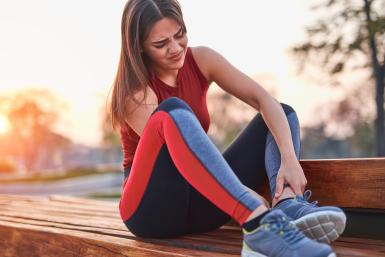 Researchers at the University of Kentucky invite you to participate  in a research study to perform reaction time tasks and to study brain activation.  
Two participant groups are needed:  
1)    People who have previously had ankle sprains and still have feelings of ankle instability, and
2)    people that have no ankle sprains before.
You may be eligible to participate if you:
•    are 18-44 years
•    have no lower extremity surgery and fracture
•    have no lower extremity injuries within the last 12 months other than an ankle sprains
What will you be asked to do?
This research will last 1-3 two-hour sessions and you will receive $50 per session upon completion of the study.
---
If you are interested in learning more about this study, please complete this form:
---