2022 Appalachian Translational Research Network Summit Convened Health Stakeholders at University of Kentucky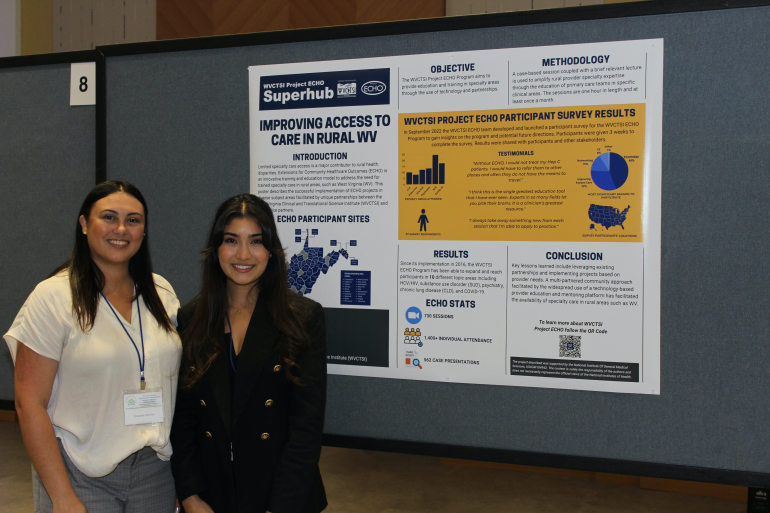 LEXINGTON, Ky. (Nov. 30, 2022) – The 12th Annual Appalachian Translational Research Network (ATRN) Summit was hosted this month by the University of Kentucky Center for Clinical and Translational Science (UK CCTS). More than 200 researchers, community members and students gathered on Nov. 14 and 15 to foster collaborations, present findings and share best practices.
The ATRN, now a 501c3 organization, is comprised of nine academic and medical institutions (many of which are recipients of Clinical and Translational Science Awards) and multiple community-based organizations that are committed to addressing the significant health challenges of the region. The Network aims to serve as a conduit for enhancing research across the translational spectrum, ranging from basic science to translation to patients, practice and communities.
Representatives from the nine academic and medical institutions and from community organizations planned of the ATRN Summit together. The two-day event featured fifteen break-out sessions that included 32 oral presentations selected from abstract submissions; a poster session with 44 presentations, 20 of which were from graduate student and post-doctoral presenters who received feedback from mentors; networking and committee meetings; and an update on the impact of recent flooding in Eastern Kentucky. The full agenda is available here.
Elizabeth Dickson, PhD, RN, from the Center for Participatory Research at the University of New Mexico, gave a keynote address about the Engage for Equity model of developing measures and tools in order to strengthen partnering and engagement processes.
A plenary address from Alex Elswick, PhD, co-founder of Voices of Hope and University of Kentucky Extension Specialist for Substance Use Prevention and Recovery, discussed "Recovery Capital: Assets, not Abstinence," emphasizing the need for providing wrap-around services and redefining what "success" means in the context of treating substance use disorders.
Gia Mudd-Martin, PhD, MPH, RN, director of community engagement/research and the ATRN for the UK CCTS and associate professor in the College of Nursing, said the array of topics covered at the Summit—environmental health, biomedical informatics, artificial intelligence, community-engaged research and more—was inspiring.
"We originally planned to have three sessions per breakout period, but because we received so many high-quality abstracts we ended up hosting four sessions per breakout period."
She said a particular highlight was a panel of community health workers from diverse communities, including Herlinda Martinez, CCHW, UK College of Nursing H.E.A.R.T. (Health Equity Advanced through Research for Transformation) program and UK CCTS; Katie Miller, Amish Community Health Worker, The Ohio Center for Appalachia Research in Cancer Education (CARE); Lucas Tuning, CCHW, Virginia Department of Health; Lashara Wade, CCHW, Virginia Department of Health; and moderator Melissa Thomas, PhD, of Ohio University
 "Each community health worker basically said the same thing: they recognize that because they're from the community they're working in, people open their doors and hearts. They're able to reach the community in ways an outsider could not. It was really beautiful," Mudd-Martin said.
Current Chairperson of the ATRN Brianna Sheppard, PhD, MA, who serves as associate director of research at the West Virginia University Office of Health Affairs and co-director of community engagement and outreach for the West Virginia Clinical and Translational Science Institute, described the collaborative energy at the conference as "palpable."
"The annual summit provides a tangible opportunity to build and enhance infrastructure for the community-based research we need in Appalachia to inform community health efforts and facilitate activities that support the ATRN mission," she said "The ATRN has grown tremendously over the last three years and we, as an organization, are very excited for the collaborative work and opportunities to support transformative change in the region."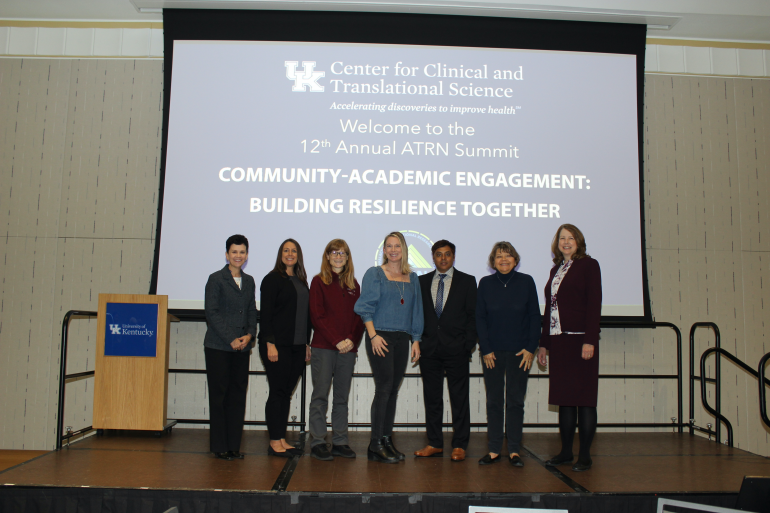 Media Contact: Mallory Profeta, mallory.profeta@uky.edu