UK CCTS Launches ACT Network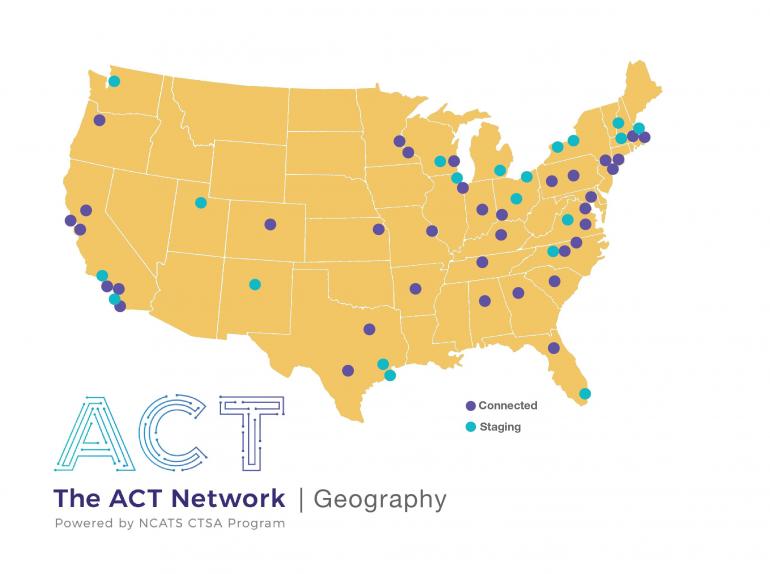 Lexington, Ky. (March 15, 2019) – The Biomedical Informatics Core of the UK CCTS is pleased to announce a partnership  with the ACT Network to bring real-time cohort exploration and discovery to its researchers.
Improving upon other data networks, the ACT Network provides a real-time, open-access, no-cost platform for researchers throughout the CTSA consortium to explore and validate feasibility for clinical studies using aggregated electronic health record data from over 100 million patients nationwide, potentially allowing investigators to check the feasibility of their clinical protocols and to identify potential partner sites for multi-site studies.
Because ACT is HIPAA-compliant and pre-approved by the IRB, study-specific IRB approval is not required.
ACT was developed collaboratively by CTSA hubs (with funding from the NCATS) to help investigators more efficiently develop and validate parameters for clinical studies. The ACT Network currently contains de-identified data from 32 CTSAs across the country, expanding to 48 CTSAs in early 2019 (approximately 80% of the CTSA consortium).
Using ACT, investigators can:
Explore patient populations in depth, in real time, from their desktop.
Confirm study feasibility by iteratively testing and refining inclusion and exclusion criteria.
Demonstrate study feasibility in funding proposals and IRB submissions.
Identify potential partners for multi-site studies by searching for patients across the CTSA network.
Request access and learn more about using ACT. »