ISP Director Partners with Churches to Address COVID-19, Health Disparities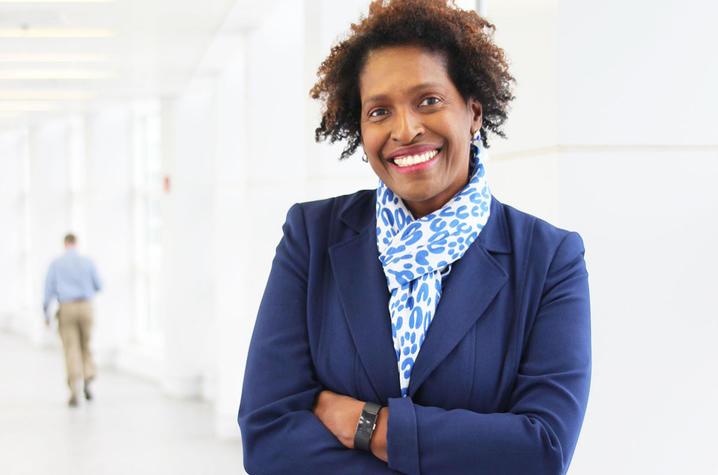 LEXINGTON, Ky. (Sept. 18, 2020) — A lack of access to proper care can significantly impact a community's health. Recent studies show that socioeconomic status is one of the most impactful determinants of health in both urban and rural communities throughout Kentucky. Whether looking at the rural Appalachian regions of the Commonwealth or metropolitan areas such as Lexington, communities with low socioeconomic indicators experience higher rates of illness.   
Lovoria Williams, Ph.D., co-director of integrated special populations for the UK Center for Clinical and Translational Science and associate professor in the UK College of Nursing, is currently running two interventional studies focused on addressing these health disparities among minority and medically underserved populations in both Appalachia and predominately African American communities in Lexington. 
Both her "COVID-19 & Impact on Church" and "Enhancing the Diabetes Prevention Program to Promote Weight Loss Among Non-Responders in a Community-Based Lifestyle Intervention" projects partner with local churches, a collaboration underpinned by mutual commitment to a greater cause and a passion for improving the wellbeing of congregants.
"We chose to partner with them because they are a cohesive group that we can approach," said Williams. "They're all from different walks of life with various lived experiences and many churches have health as a part of their mission."
Each project trains individuals within the churches so that the health interventions can continue after grant periods have concluded, ensuring longevity of the programs.
Williams' enhanced diabetes prevention program is an extension from a previous study and will involve 20 African American churches and community sites throughout Central Kentucky to deliver a healthy lifestyle intervention to 500 community members. Additional support will be offered to participants who do not initially see results.
"We want to focus on giving them this added attention in order to help them work through any barriers or challenges they may face toward changing their lifestyle," Williams said. 
She attributes her urgency to improve the health of Kentuckians to the COVID-19 disparities and what she's learned about the health inequities in Fayette County while she was serving as vice-chair of the Health Disparities Committee on Mayor Linda Gordon's Commission for Racial Justice and Equality, to which she was recently appointed.
Williams hopes the data from her project examining the impact of COVID-19 on the church can help inform officials about the unique challenges in Appalachian and Black Kentuckians, as well as decisions about the allocation of resources from local healthcare departments and communication efforts to educate communities on preventative practices, COVID-19 testing and vaccination updates.
"If we know what the barriers in these communities are, then when we can head it off and move resources around to overcome them," she said.
Although active recruitment for the COVID-19 study has concluded, Williams encourages local churches and community sites to join the diabetes prevention intervention. 
Want to hear more? Listen to a recent Behind the Blue interview with Williams. »
Media Contact: Mallory Powell, mallory.powell@uky.edu