Community Leadership Institute of Kentucky Announces New Director, Cohort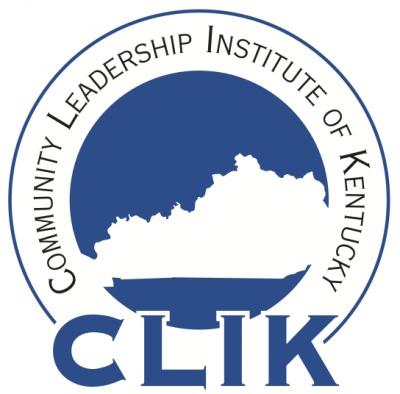 LEXINGTON, Ky. (Aug. 5, 2022) – The Community Leadership Institute of Kentucky (CLIK), which provides training and funding to local leaders working to address health issues, welcomes a new cohort and a new program director.
CLIK is a partnership of the UK Center for Clinical and Translational Science and the UK Center of Excellence in Rural Health to support local solutions to health challenges, particularly in Appalachia. Since 2014, the Institute has empowered community leaders, directors, and administrators to design, implement, and evaluate health research at the local level, use data to improve services and programs, write grants, and leverage funding.
Aaron Kruse-Diehr, PhD, has been named director of CLIK, inheriting the role from his mentor Kathryn Cardarelli, PhD, MPH who was recently promoted to UK's senior associate provost for administration and academic affairs.
Kruse-Diehr is an assistant professor in the College of Public Health department of health, behavior & society. His research centers on reducing cancer disparities, specifically using implementation science to increase colorectal cancer screening rates in clinics and community-based settings. His years of working rural health have taught him that community-engaged research requires time, rapport, sincere care, and sustained involvement.
"Researchers have often inadvertently abused rural populations by doing research there and then pulling away—getting their data and grant funding and then leaving. That's understandably left a sour taste in many people's mouths when it comes to research," Kruse-Diehr said. "CLIK, on the other hand, aims to give ownership back to communities. It builds levels of sustainability by equipping people to do research and build programs in their own communities, which could potentially evolve into further partnership with the university or allow them to secure additional external funding."
The new cohort of five community leaders has already completed seven weeks of didactic training in Hazard, Ky. to give them a strong foundation in research and program design, allowing them to refine and strengthen their original project proposals. Each CLIK participant is also paired with a faculty mentor to provide ongoing, one-on-one support.
The 2022 CLIK cohort includes:
Kristen Brandeburg, Health Promotion Specialist, Kentucky River District Health Dept.
Project: Fit Trail and Tobacco Cessation Promotion at Happy Top Park
Lee and surrounding counties
LeAnn S. Gullet, Youth Substance Abuse Coordinator, Kentucky River Community Care
Project: Substance Abuse Awareness and Prevention for High School Youth
Perry County, Kentucky
Camille Robidoux, renal social worker, Dialysis Clinic Inc.
Project: Intervention in Stage 1-3 Kidney Disease: How Early Education Can Prolong Dialysis
Laurel, Whitley, Knox, and McCreary Counties
Diane Whitehead, manager, Leslie County Farmers Market
Project: Walk of Hope Trail and Diabetes Prevention Program
Leslie County
Craig Wilmhoff, Buckhorn High School
Project: Using High School Students to Educate Middle School Students about the Dangers of Vaping
Perry County
Faculty mentors for this year's cohort are Sarah Cprek, MPH, PhD, assistant professor and director of undergraduate studies in the UK College of Public Health; Melinda Ickes, PhD, director of graduate studies and professor of health promotion in the UK College of Education; and Patrick Kitzman, PT, PhD, professor in the UK College of Health Sciences and founding director of the Kentucky Appalachian Rural Rehabilitation Network. Caleb Williams, program manager at the Center of Excellence in Rural Health, provides administrative support for CLIK.
For more information, visit the CLIK website.
Media Contact: Mallory Profeta, mallory.profeta@uky.edu