CLIK Participants Recognized at Kentucky Rural Health Association Conference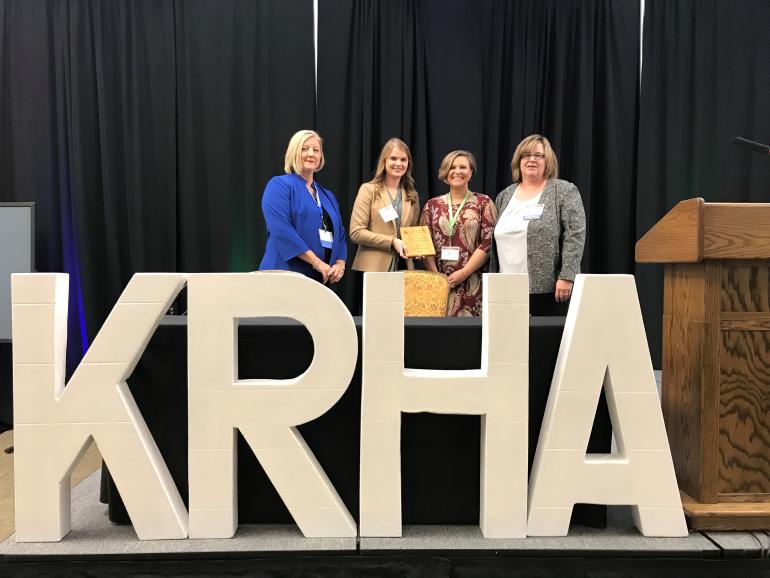 Two of participants of the Community Leadership Institute of Kentucky, Ashley Gibson and Kacie Bledsoe, received a third place award for their poster at the Kentucky Rural Health Association Conference in November.  Bledsoe and Gibson presented their CLIK-funded projects in a poster they co-authored, titled Exploring Programmatic Solutions to Smoking Cessation.  UK Center of Excellence in Rural Health sponsored the poster session at this year's KRHA Conference.  UK CERH's Dr. Fran Feltner and Melissa Slone presented the awards during the conference luncheon. 
"CLIK is a primary mechanism for enhancing community capacity for disease prevention and health promotion, and this award demonstrates success. We are extremely proud to work with Ashley and Kacie," said Kathryn Cardarelli, director of CLIK.
Full details about the poster awards are available here.
Media Contact: Mallory Powell, mallory.powell@uky.edu