Translating Research into Practice and Policy Change for Population Health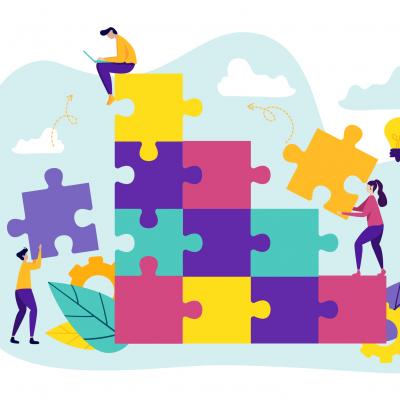 CIDER is All About Connections!
Developing and delivering innovative and effective treatments is essential, particularly for individuals and communities that experience tremendous health inequity. Unfortunately, many life-saving interventions never leave the tightly controlled research lab, or they take many years to reach standard clinical practice. One challenge facing translational researchers is how to expand access and speed the delivery of research discoveries into diverse clinics and communities where they can reach the populations who need them the most.
The University of Kentucky CCTS is focused on promoting better health and healthcare by translating research interventions into broader clinical practice, community and population health, and policy change. This type of translational research involves the field of dissemination and implementation science (D&I), which explores multi-level contextual factors, barriers, and facilitators to determine the best methods for delivering evidence-based interventions across different cultures, contexts and populations.
To promote broader, clinically-connected translation of research interventions, the CCTS has developed the Center for Implementation, Dissemination, and Evidence-based Research (CIDER). This center supports research and researchers who are developing, adapting, and implementing evidence-based interventions in pragmatic scenarios while responding to local clinical and community needs. In short, CIDER exists to connect research to the real-world. 
Research On the Move
Translational research is all about moving research forward. The progression of translation involves testing strategies and interventions that were successful on a small scale in a controlled environment to determine if they can be scaled up to a larger clinical population, including primary care practices, ambulatory care centers, and community clinics and settings. If effective in those scenarios, research interventions should then be evaluated for their impact on community and population health and include cost–benefit analysis, policy analysis, surveillance studies, and program evaluation. Additionally, the delivery and dissemination of evidence-based care is hampered by the lack of clinical clarity and consensus. Rigorous systematic reviews and meta-analyses can help address controversies in clinical care that can further expand research discoveries.
CIDER is a hub that promotes research along this translational process. This center involves a community of researchers focused on developing, implementing, and disseminating evidence-based research, and within this community you'll find resources to make your research more relevant to real-world scenarios.
How Can We Help?
We offer three main areas of assistance: 
 
CIDER Collaborations Core
Make connections with other evidence-based medicine and D&I researchers
Find collaborators to support your current work
Get advice/assistance on regulatory and financial aspects of D&I research
Participate in mock-study sections and peer-reviews of grant applications
CIDER Research Methods Core
In-house consultative support on research methodology
Support in obtaining seed-grant or pilot-grant funding for innovative research
D&I research consultations, a pilot grant program, and speaker series on emerging topics in D&I, including models/frameworks, methods, and applied workshops
Learn about new EBM and D&I research methods and tools
Connect early-stage investigators with experienced mentors
Participate in grant writing bootcamps and seminars focused on D&I research
Explore the library of D&I research resources collected by CIDER members
Matthew Bush, MD, PhD, MBA