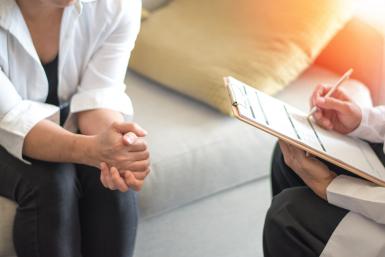 Many people with Opioid Use Disorder have experienced a stressful and traumatic event. If you have experienced such an event, do you have unwanted memories, nightmares, or avoid situations that remind you of what happened?
Do you blame yourself or feel physically or emotionally different since the experience?
If so, researchers at the University of Kentucky Clinic for Emotional Health invite you to participate in a treatment study.
We are evaluating a psychological treatment for people with symptoms like these related to a traumatic experience. All information is kept strictly confidential. As part of your participation in this research, you will receive five individual psychological treatment sessions at no cost.
Both in-person and telehealth appointments are available.  
You may be eligible to participate if you: 
Are 18 years or older
Live in the state of Kentucky
Have a history of traumatic experience(s)
Are still impacted by what happened
Are receiving current treatment for Opioid Use Disorder in a methadone or buprenorphine treatment program
To learn more or to see if you qualify, click here to schedule a time to speak with a member of our staff. 
Or copy and paste this link: https://starrc.as.uky.edu/new-beginnings-following-trauma-study
For more information: 
UK Clinic for Emotional Health (CEH)  
(859) 562-1571
ceh@uky.edu
clinicforemotion.com
---
If you are interested in learning more about this study, please complete this form:
---