Givens Named UK Research Scholar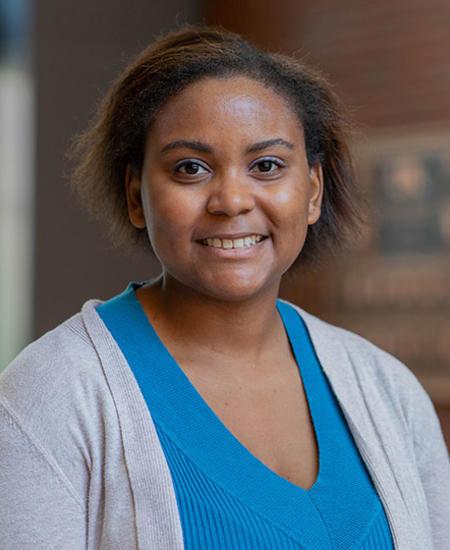 LEXINGTON, Ky. (April 29, 2022) - Current CCTS DREAM Scholar Brittney Givens Rassoolkhani has been awarded a prestigious UK Research Scholar position. 
The Research Scholars Program (RSP) aimed at ensuring diversity and inclusion in research by promoting faculty success welcomed its second cohort of six faculty from four University of Kentucky colleges.  
RSP provides professional development programming, engages UK's collaborative scientific community through multilevel mentorship and coaching to embed the cohort in inclusive research environments, and establishes a scientific and social networking structure for the cohort to reduce isolation and facilitate connections within the research community and the overarching institution.
Givens, an assistant professor of chemical engineering, is working to address health disparities of endometrial cancer. Her research project as a UK Research Scholar is titled "Polymeric drug delivery to treat advanced stage endometrial cancer and address health disparities in endometrial cancer mortality and targeted drug delivery systems."
Read more here!