Former KL2 Scholars' R01 Project for Infants Who Need Hearing Tests Featured by Spectrum News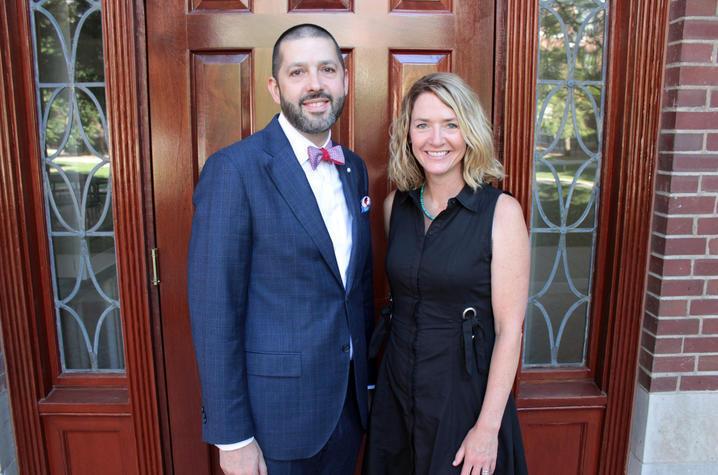 LEXINGTON, Ky. (Aug. 30, 2019) —Spectrum News recently aired a video story highlighting a new project led by former KL2 Scholars to support families of infants who need hearing tests. The five-year, $3.2 million project called Communities Helping the Hearing of Infants by Reaching Parents, or CHHIRP, aims to improve the process of accessing ABR tests (and therefore increase the percentage of children who complete them on time) by pairing families with patient navigators — community members like who have been through the experience themselves and can provide guidance and support.
Up to 30 patient navigators across as many as 10 state-funded hearing health care clinics will be trained to help at least 1,000 families through the diagnostic process. CHHIRP is funded by an R01 grant from the National Institute of Deafness and Other Communication Disorders (NIDCD).
The project is led by Dr. Matt Bush, MD, PhD, associate professor in the University of Kentucky College of Medicine Division of Otology, Neurotology & Cranial Base Surgery, and Christina Studts, PhD, associate professor in the UK College of Public Health Department of Health, Behavior & Society. The two met in 2014 KL2 Scholars and became long-time collaborators in community-engaged research related to early intervention for children who are deaf or hard of hearing. This is the duo's second R01 in this domain; their other ongoing grant, also funded by NIDCD, focuses on parenting interventions for young children using cochlear implants and/or hearing aids.