2017 CCTS Spring Conference
March 30, 2017, Lexington, KY — The 12th Annual Spring Conference of the University of Kentucky Center for Clinical and Translational Science was held March 30 in Lexington with more than 800 researchers, clinicians, students and partners convening to discuss the theme of "Clinical Trial Networks and Team Science:  Moving Discoveries to Interventions."  Press Release »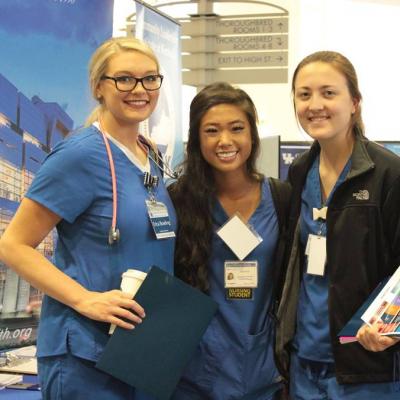 Highlights from the Conference
This year's conference theme acknowledges the significant challenges of translating knowledge into new interventions for individual and community health, a process which often takes years or decades. Reflecting the importance of a multidisciplinary approach, the conference was held in junction with different UK colleges and the UK MD/PhD Program Research Day. Representatives from Marshall University and colleagues from the UK Center for Excellence in Rural Health were also in attendance.
Plenary Talk: Implementation Science - Current State and Future Directions
Anne Sales, PhD, RN
Professor, Department of Learning Health Sciences, University of Michigan Medical School
Research Scientist, Center for Clinical Management Research, VA Ann Arbor Healthcare System

Keynote: Discovery and Development of SJ733, a Novel Antimalarial Drug
R. Kip Guy, PhD
Dean, UK College of Pharmacy
---
Mentorship Awards
Brian Noehren, PT, PhD, FACSM

Gregory A. Jicha, MD, PhD

Matthew Gentry, PhD

Alan Daugherty, PhD
Special Recognition Award
Jane S. Lowe, PhD, in grateful recognition of extraordinary service to the Center for Clinical and Translational Science and the entire university.
The Von Allmen Center for Entrepreneurship "1-Minute Pitch Your Poster Competition" 
First Place: Ahmad Al-Attar, "Modulation of Epithelial Chemokine Responses by Oral Commensal Bacteria"

Second Place: Tara Shrout, "Early Clinical Signatures of Stroke and Bleeding in Patients on Left Ventricular Assist Device Support"

Third Place: Kai Zhang, "The Role of MCP-1/CCR2 in Ethanol Neurotoxicity in the Developing Brain"

Director's Awards: Dave Jensen, "Factors Influencing the Referral of Dental Implant Patients: The General Practitioner's Perspective"; Yev Chorenkyy, "Early Detection of Pancreatic Ductal Adenocarcinoma (PDAC): Concordant Assignment among Black and Cancer Exosome Lipid Extracts"
---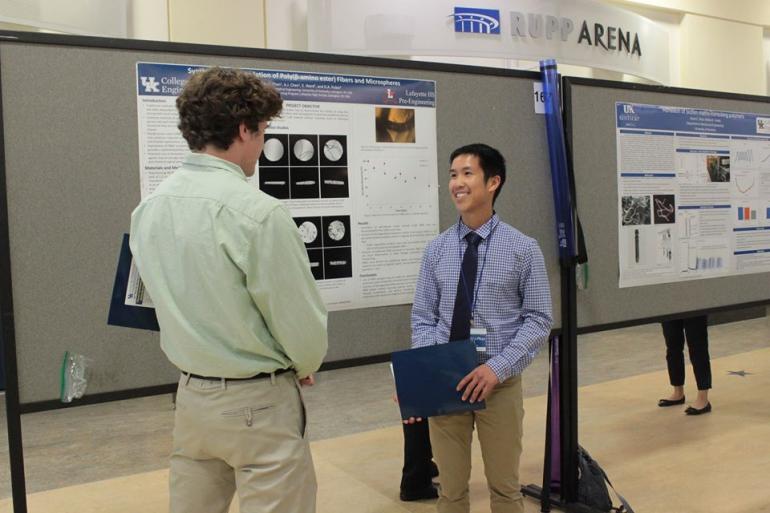 Collaborating Events
Held in conjunction with these Colleges and Center-specific Programs: