Translating Equity into Action
Monday, March 27, 2023  ·  UK Gatton Student Center  ·  Lexington, KY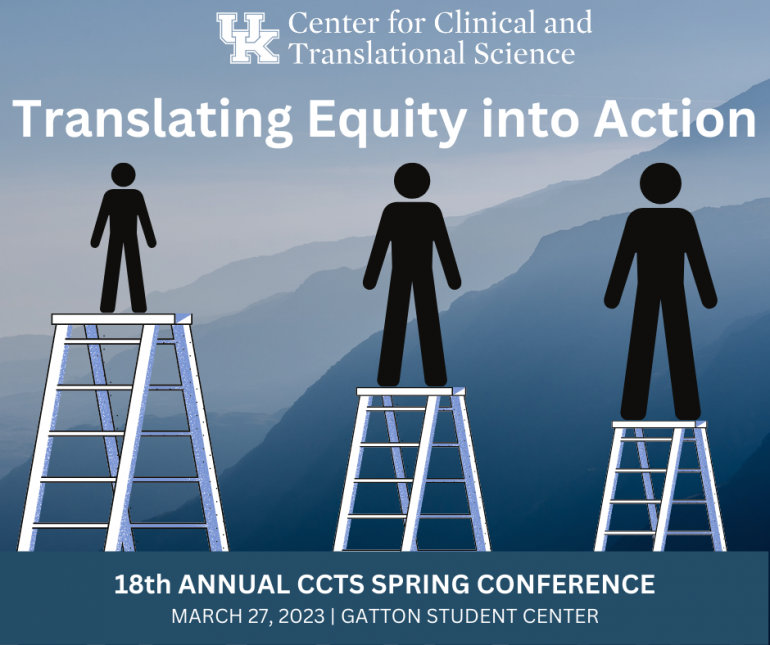 Morning Keynote: What's 'Tuskegee" Got to Do With It: Trust, Trustworthiness and African Americans

Vanessa Northington Gamble, MD, PhD
University Professor of Medical Humanities
and Professor of American Studies
George Washington University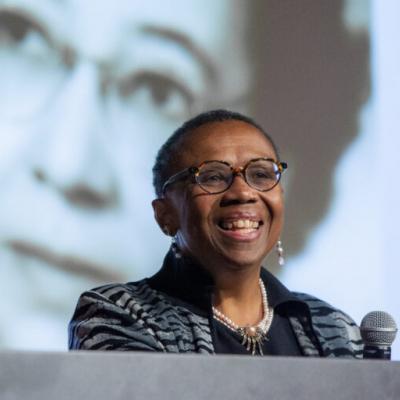 Lunch Keynote: 
David Butts, MA, CDE
Diversity, Equity and Inclusion Officer
Bluegrass Care Navigators
Lexington, KY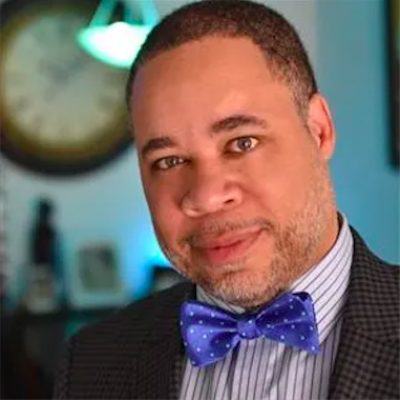 Dissemination and Implementation Science
Mini-Symposium Keynote:
Pursuing Health Equity through Implementation Science in Cancer Prevention Research

Prajakta Adsul, MBBS, MPH, PhD
Assistant Professor of Internal Medicine 
University of New Mexico College of Health Sciences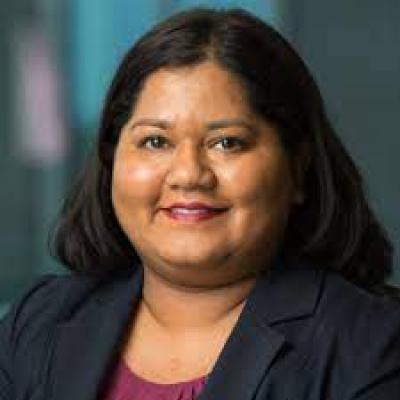 Submit Nominations for Research Mentor Recognition Awards in Clinical and Translation Science!
Each year, the CCTS invites nominations for Mentor Awards to recognize outstanding mentors who make impactful contributions to their mentees' success. Mentorship can be a defining variable in someone's training and career, but mentors are under-recognized.
Only UK faculty members are eligible for this award.
Mentor Awards will be presented during the Conference Awards Ceremony on Monday, March 27, 2023 from 11:45am to 1:00pm, 160 Avenue of Champions.
We are now accepting abstracts for the following sessions at the 2023 Spring Conference:
CCTS Oral & Poster Sessions
College of Dentistry Research Day - Oral & Poster Sessions
College of Health Sciences Research Day - Poster Session
College of Nursing Scholarship Showcase- Oral & Poster Sessions
College of Public Health Research Day - Oral & Poster Sessions
Dissemination & Implementation Science Mini-Symposium - Oral & Poster Sessions
Informatics Research Day - Oral & Poster Sessions
---
Discounted Lodging Available
We have a block of rooms reserved at a discounted rate at the Hilton Lexington/Downtown for March 26, 2023 through March 28, 2023. The hotel is a five-minute drive or 17-minute walk from the UK Gatton Student Center where the conference is held. 
Make your reservation here. 
 
Parking
Parking is available to park in the Cornerstone Garage (aka Parking Structure 5, at the corner of S. Limestone and Upper Street.
UK employees with E parking passes (except for orange) and above can park for free.
For everyone else, parking in the Cornerstone Garage is paid: $2 per hour with a $16 per exit maximum.
More info on parking at the Cornerstone Garage » 
For UK employees who park elsewhere on campus, you can take the Blue/White bus route to reach the Gatton Student Center; show your employee badge to ride for free. 
Questions about the event? 
Contact April Bridenbecker at april.bridenbecker@uky.edu.