Understanding Health Across the Lifespan
Minorities and special populations have long been underrepresented in science, and Wellness Health & You  (WHY) is helping to bridge this gap. We connect researchers with WHY participants who might be interested in joining their studies.  In addition to the general WHY community, we also have specific modules for queer health and health for people of color.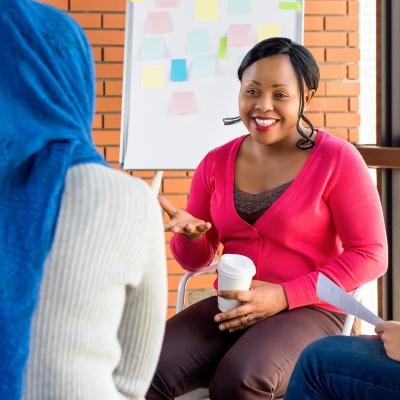 We created WHY to help meet the growing needs of both minority communities and researchers seeking to address health issues in these communities. 
WHY conducts a yearly survey of self-reported symptoms, health behaviors, prevention practices, and access to care. Following this baseline survey, we offer members additional surveys depending on their answers to the initial survey. We then partner with scientists and investigators to help ensure our member's (confidential and secure) data can be used to understand all aspects of health.
​Inclusivity is a great way to improve the overall understanding of health. We value the differences among people because these differences can illuminate how health changes over time and varies among communities. We seek a diverse range of experiences and voices, which is why we hope to work with you.
WHY is an excellent research tool that investigators can utilize in a number of ways:
Secondary Data Analysis
WHY houses data on more than 15,000 members. Anyone interested in analyzing de-identified data can submit a data request for specific variables of interest. Data can be used as preliminary data for grants, posters, abstracts, publications, and other scholarly work. To request access to WHY data please complete a request form.
Participant Recruitment
WHY members join because they are interested in promoting their health and wellness as well as the well-being of their friends, families, and neighbors.  Using study criteria, eligible WHY members are contacted and sent study invites. If you would like to invite WHY members into your study, send an IRB approved flyer, a brief description of your study, and inclusion criteria to WHY@uky.edu. WHY staff will gladly share your research opportunity with members.
Module Collaboration
Health and wellness is so much more than physical health. WHY surveys uniquely capture a wide range of life experiences, social determinants, prevention strategies, and health concerns. As a result, we are always looking for new opportunities to understand and improve the health and wellness of WHY members. We do this by offering a variety of short, survey modules.  If you would like to create a specific module to enhance data collection efforts, please email WHY@uky.edu for more information. Data collected from these modules are also available for secondary data analysis. If you would like to see existing modules, please email the WHY team.