Advancing New Therapeutics to Improve Human Health
We provide funding, resources, and the expertise of a Therapeutic Advisory Panel to catalyze drug discovery, design, development, and delivery; preclinical and clinical pharmacology; regulatory processes; and commercialization.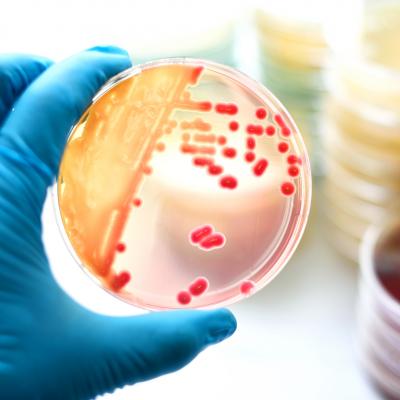 Computational, Synthesis, and Translational Cores
D3 leverages the infrastructure and Computational, Synthesis, and Translational Cores of the UK Center for Pharmaceutical Research and Innovation (CPRI) to support CCTS translational research projects. CPRI evolved into an NIGMS-supported P20 Center of Biomedical Research Excellence (COBRE) and will complement and leverage existing CCTS faculty mentorship infrastructure with an emphasis on 'translational chemical biology'.
 

Therapeutic Advisory Panel
The Therapeutic Advisory Panel (TAP)  serves as the peer review panel for D3 pilot applications and provides consultation on drug discovery and development projects.
Drug Development Pilot Funding Awards 
This award is intended to support new drug discovery and development research with the goal of augmenting the translation of scientific discoveries to therapeutic development.  Specifically, the purpose is to assist in the transition from biology and target identification to clinical targets and to facilitate the transition of discovery through development and delivery to all phases of clinical trials and subsequent commercialization. A maximum of $50,000 will be awarded for a period of 18 months.
There is no open RFA at this time.
Commercialization and Entrepreneurship
D3 is committed to advancing commercialization and entrepreneurship. We collaborate with KYNETIC (Kentucky Network for Innovation & Commercialization), which is one of five new NIH Research Evaluation and Commercialization Hubs (REACH) funded nationally in 2019 to provide product development funding and commercialization-related education, training expert consultation.  D3 co-director Linda Dwoskin serves as PI for KYNETIC, which is a collaboration of the University of Kentucky, the University of Louisville and the Kentucky Cabinet for Economic Development, with support from the Kentucky Commercialization Ventures (KCV) program.
We also collaborate with the UK Office of Technology and Commercialization on intellectual property development, licensing, and entrepreneurial activities. 
D3 seeks new opportunities to develop innovative research partnerships with UK investigators. For more information or to request services, please contact us.
Our Impact
14
Issued Patents Since 2016
456
Unique Compounds in Natural Products Repository  
143
D3 Peer Reviewed Publications
90
Projects Supported to Date 
Drug Discovery & Development News