Knowledge for the People

As an athlete and cancer survivor, I know how important it is to take care of your health—you only get one body!

I also know that everyone deserves access to the information they need to stay healthy. That's why I'm partnering with the UK CCTS to share tips and information to help you improve your wellbeing and healthy habits.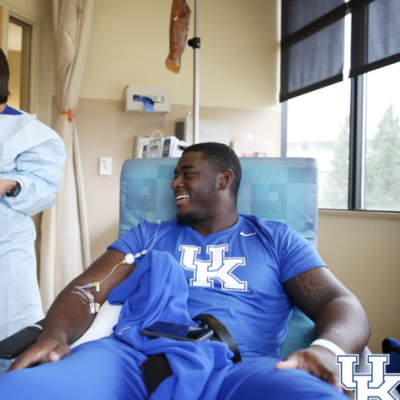 #MaskUpCats!
We're in the midst of a dangerous pandemic.
Wearing a mask is a simple and proven way to protect yourself, others, and reduce the spread of the COVID-19. 
How to Wash Your Hands
We've all washed our hands before, but are we doing it well enough to protect ourselves and others against COVID-19? Josh gives us a quick demo on how to wash up right. 
Depression: You're Not Alone
UK Football player, student, and cancer survivor Josh Paschal reminds everyone that mental health is fundamental health, that depression is nothing to be ashamed of, and that help is available. 


Media Contact: Mallory Profeta, mallory.profeta@uky.edu