Rice, Director of CCTS Clinical Ops, Retires after 35 Years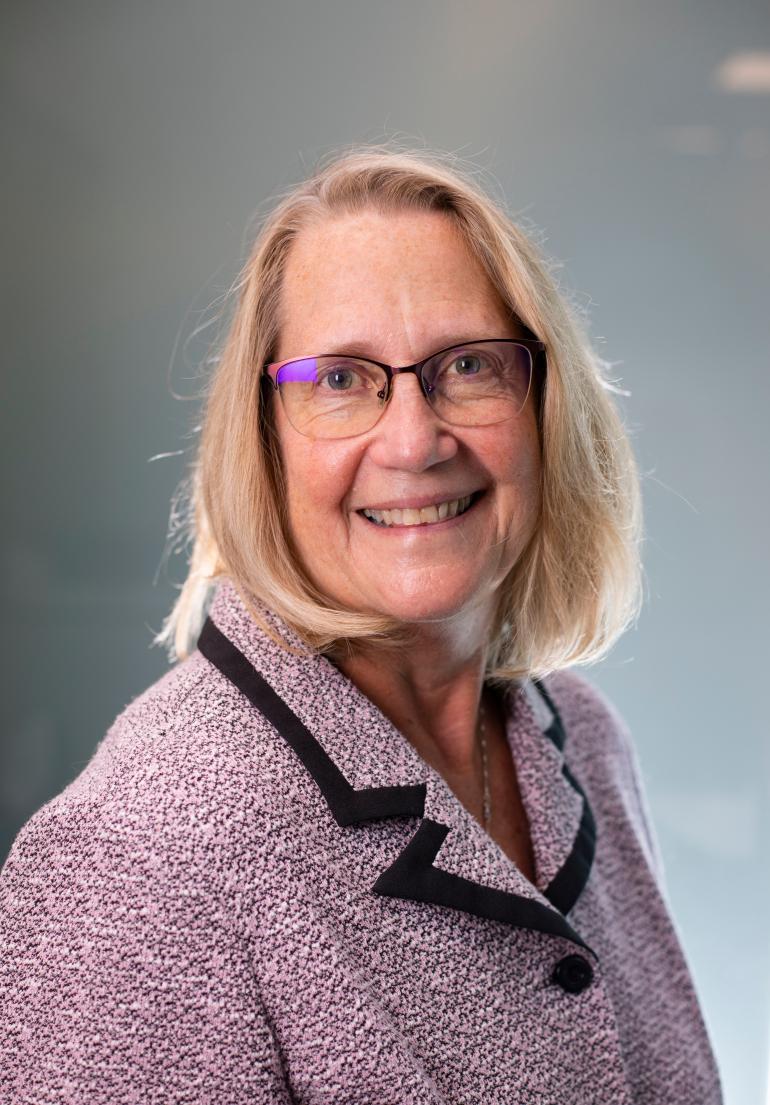 LEXINGTON, Ky. (Dec. 3, 2021) – After 35 years of dedicated service to the University of Kentucky, Linda Rice, BSN, RN, CCRC, is retiring from the institution on Dec. 17, 2021.
Rice has served for the last 15 years as the director of clinical operations of the UK Center for Clinical and Translational Science (CCTS), overseeing inpatient and outpatient research participant care for a vast array of studies.
Most recently, she led clinical operations for UK's COVID-19 vaccine research center, which was the top enrolling site in the world for the Johnson & Johnson vaccine Phase 3 trial and ultimately served as a site for four different vaccine studies.
"Linda has been the rock of clinical research at CCTS and in the General Clinical Research Center (GCRC) that predated the CCTS," said Philip Kern, MD, director of the CCTS. "Her knowledge, insight and passion for clinical investigation is enormous and has been of incredible value to research at UK for decades. She will be greatly missed." 
Rice's tenure at UK spanned several areas of focus before she joined the CCTS: neurosurgery, the College of Pharmacy drug product evaluation unit, the department of surgery, and the GCRC. Rice has also served for 26 years on the Institutional Review Board, reflecting her deep commitment to ethical, safe research that improves health and healthcare.
"Being the on the cutting edge of research has been a major source of pride for me throughout my career at UK," Rice said.
Her successor to lead CCTS clinical operations is Denece Forenback, MSN, BSN, RN, who's been a research nurse with the CCTS since January 2021. She brings extensive experience in managing studies related new drug applications and investigational drugs, Alzheimer's, blood cancers, cardiac diseases, asthma, and immunotherapies. She also served as an adjunct nursing professor.
"It is my honor and privilege to experience and be a part of the creation of new knowledge that will benefit the health of current and future generations."