Dwoskin to Receive National Award for Innovation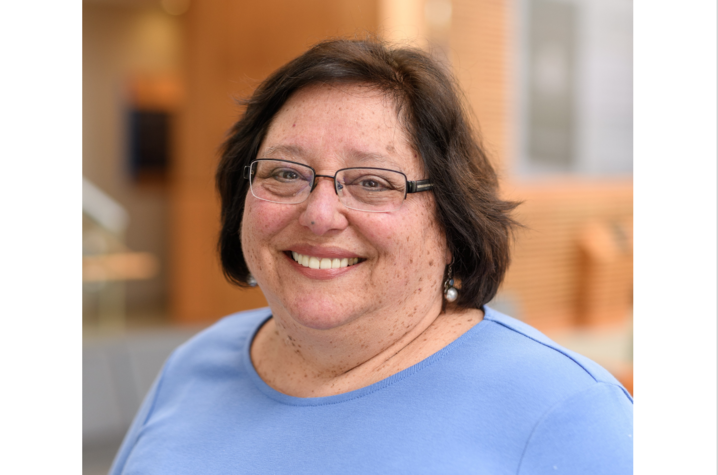 LEXINGTON, Ky. (May 23, 2022) — Linda Dwoskin, Ph.D., senior associate vice president for research, professor in the University of Kentucky College of Pharmacy, and co-director for drug discovery and development in the UK Center for Clinical and Translational Science, has been named the recipient of the 2022 Innovator Award bestowed by the College on Problems of Drug Dependence (CPDD). The Innovator Award recognizes individuals who have developed ground-breaking approaches in basic science, clinical research, or treatment and prevention science that reflect significant impact in the field of drug dependence.
CPDD is the leading scientific society for understanding and treating substance use disorders, and the Innovator Award, which is a relatively new award, is given every other year. Dwoskin, who holds 24 patents, is the third recipient of this award and the second UK College of Pharmacy researcher to receive this distinction.
"I'm honored to have been selected and so excited to be recognized as an innovator for the research my team has conducted," said Dwoskin. "It's amazing that two of the three CPDD Innovator Awards have been given to faculty in the UK College of Pharmacy Pharmaceutical Sciences Department. This highlights the outstanding drug discovery research ongoing at the University of Kentucky."
Dwoskin's nominator for the award is the award's inaugural recipient, Thomas Prisinzano, Ph.D., director of the Center for Pharmaceutical Research and Innovation and the CCTS drug discovery and development core. Prisinzano noted Dwoskin's exceptional work aimed at discovering novel therapeutics for methamphetamine use disorders.
"Linda's selection says a lot about the outstanding substance use disorder research being done at the College. UK has an impressive breadth of investigation that encompasses research ranging from drug overdose and prevention to Linda's work on substance use disorder drug discovery," said Prisinzano.
"This is a terrific acknowledgment of Linda's trailblazing neuropharmacology research and her distinguished record of achievement in the field," said R. Kip Guy, Ph.D., dean of UK College of Pharmacy. "The UK research community thrives because of innovators such as Linda. We are fortunate to work with such talented scientists dedicated to finding treatments for substance use disorders."
"Ever since I was a trainee, I've watched colleagues accept awards at the CPDD annual meeting," said Dwoskin. "It will be an amazing feeling to share this moment with the other CPDD awardees this year."
Dwoskin will accept the award at the 84th annual CPDD Meeting held in Minneapolis, Minnesota, June 11-15, 2022.