Curry Named a 2021-2022 University Research Professor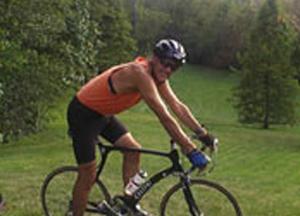 LEXINGTON, Ky. (May 4, 2021) — Tom Curry, PhD, director of the CCTS pilot program, was among 14 faculty members recognized with a University Research Professorship Award by the UK Board of Trustees on May 4. These awards recognize excellence in research and creative work that addresses scientific, social, cultural, economic and health challenges in our region and around the world.
Curry is professor and vice chair of the department of obstetrics and gynecology. He's also principal investigator and basic science director of UK's BIRCWH (Building Interdisciplinary Research Careers in Women's Health) program, in addition to running his own lab. 
The University Research Professorships were established by the UK Board of Trustees in 1976 to recognize outstanding research achievements. The professorships program recognizes excellence across the full spectrum of research, scholarship and creative endeavors within each college at UK. College leadership developed criteria for excellence within their area of expertise, and then nominated faculty who excelled at these criteria. Each University Research Professor receives a one-year award of $10,000 to be used to further their research, scholarship and creative endeavors.
"The impact of these faculty to the university, and to the Commonwealth, cannot be overstated," said Lisa Cassis, UK vice president for research. "They are shining examples of the tireless work that is moving the research enterprise forward, creating new knowledge, discovering new cures, and empowering the next generation of scientists and scholars under their mentorship to change their world for the better."
The 2021-2022 University Research Professors are:
Surendranath Suman: Animal and Food Sciences; College of Agriculture, Food and Environment
Anne-Frances Miller: Chemistry; College of Arts and Sciences
Carol Mason: Gender and Women's Studies; College of Arts and Sciences
Maria Cahill: School of Information Science; College of Communication and Information
Xin Ma: Educational, School and Counseling Psychology; College of Education      
Issam Harik: Civil Engineering; College of Engineering
Jonathan McFadden: Art and Visual Studies; College of Fine Arts
Christopher R. Bollinger: Economics; Gatton College of Business and Economics
Christopher Fry: Athletic Training and Clinical Nutrition; College of Health Sciences
Richard H. Underwood: J. David Rosenberg College of Law
Thomas E. Curry Jr.: Obstetrics and Gynecology; College of Medicine
Yvonne Fondufe-Mittendorf: Molecular and Cellular Biochemistry; College of Medicine   
Jill Kolesar: Pharmacy Practice and Science; College of Pharmacy                                                              
April M. Young: Epidemiology; College of Public Health        
by Alicia Gregory