The Biomarker Analysis Lab (BAL) performs sensitive immunoassays for clinical and pre-clinical research. Technologies range from single target enzyme-linked immunosorbent assays (ELISA) to multi-target electrochemiluminescent immunoassays (Meso Scale).
BAL also
maintains a YSI glucose analyzer for point of care glucose measurements 
provides sample processing/storage for human fluids, muscle biopsy IHC mounts, etc.
provides cost estimates for grant submission.
Newly Available Ultrasensitive S-Plex Assays from Meso Scale (fg/mL):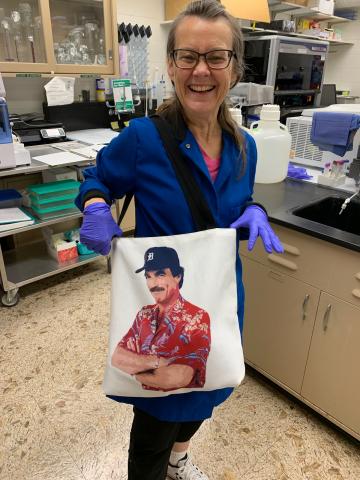 "Good day at work when your samples come in a Magnum PI bag!"
- Leta Hommel
   Manager, Biomarker Analysis Lab