Empowering Your Research
The CCTS Biospecimen Core facilitates access to biological specimens, provides responsive biobanking services, and trains investigators in biospecimen-related research.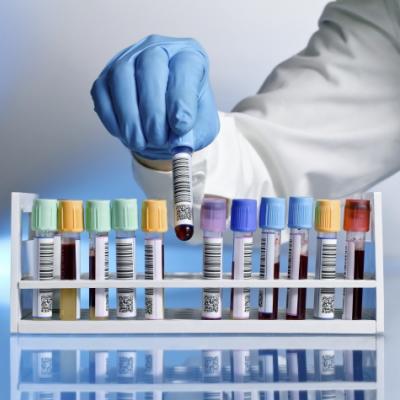 ---
The University of Kentucky Research Registry and Specimen Bank currently includes more than 36,171 patients who've consented to participate, with the following specimens available*:
​​​Buffy Coat: 1,149 samples 

Plasma: 1,163 samples

Serum: 2,193 samples

Red Blood: 221 samples 

Whole Blood: 77 samples

CSF: 112 samples

Fat: 217 samples 

Muscle: 14 samples

Arterial Plaque (fixed): 17 samples

Tissues: 578 samples
Including lung, stomach, liver, large and small intestine, aortic tissue, and spleen
*Last updated January 14, 2021. 
We can also work with you to obtain other types specimens needed for your research.
---
Learn more about CCTS and UK biospecimen resources: 
CCTS Biobank FAQs
---
How to Use i2b2 to Search for Biospecimen Availability
---
Additional Biospecimen Resources at UK
---
CCTS Biobank Impact
35,227
Enrolled Biobank Patients
83.9%
Consent Rate for Biobank Enrollment
3,000
Biospecimen Samples Dispersed
Project Manager, Biospecimens Core

mbart00@email.uky.edu
(859) 257-6462