You can make a difference.

All medical advances depend on volunteers to participate in research.
Researchers need your help now more than ever! 
Explore the opportunities below to learn more and get involved.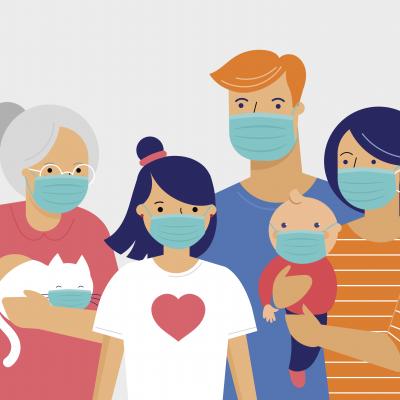 ---
COVID-19 Prevention Project Survey 

Take an online survey. Make a difference. Protect yourself, your family, and your community.
This project may help researchers and policy makers better communicate with the public about prevention the spread of the virus. 

Take the survey now! »

Please forward the survey to friends and family, and share it on social media with #COVIDPreventionProject! 
---
How is the Pandemic Affecting You? 

Complete a survey from the Kentucky Neuroscience Institute about how your life has affected and how you're coping.

This project may help researchers and policymakers learn how to better support people during this challenging time. 

We are studying the psychological, social, physical, and emotional effects of social/physical distancing during this time, and what activities people are engaging in.  

People who complete the 30-minute survey can enter to receive a $100 VISA gift card.
You may be eligible to participate if you:
• Are an adult between 18-70 years of age
• Have access to a computer or smartphone
For more information, contact Amanda Glueck, PhD, at amanda.glueck@uky.edu or 859-323-7962.
​​
---
Clinical Trial for Experimental COVID-19 Treatments 
 
The trial investigates the effectiveness of three different drugs (azithromycin, ivermectin and camostat mesylate) that could inhibit replication of the virus. The drugs are tested either as stand-alone therapies or in combination with the antimalarial drug hydroxychloroquine.

This trial is reserved for patients both at home and in the hospital who have tested positive for COVID-19, or who have COVID-19 symptoms but have not developed severe symptoms that would require progression to ICU care. Patients must also have at least one high-risk feature ( including hypertension, diabetes, cancer, lung disease), have an underlying heart condition, or be over the age of 50. Outside of the hospital, clinical care and follow-up for research will arranged in coordination with the UK Healthcare's Infectious Disease division.

If you are interested in participating, please contact: 
Yvonne Taul
859-323-2354
yvonne.taul@uky.edu
---
PIPPII Clinical Trial 
 
This trial is testing the effectiveness of a well-known antiseptic, formulated as nasal spray and gargle, to prevent infection among UK frontline healthcare workers and pre-operative patients at UK. 

If you are in one of those groups and are interested in participating, please send an email to  Alexandra.kejner@uky.edu, nikita.gupta@Uky.edu, or Zach.porterfield@uky.edu.
 
---
Interested in participating in research that isn't directly related to COVID-19?
There are opportunities for everyone to get involved and make a difference!